The world today is quite different from what it was some few years back; it is the era of perfection, where only the perfect one can survive. This struggle for the fittest has increased the competition; with the increasing competition, it is very important that you must be competent enough to meet the daily life challenges. It is impossible for one to learn all these skills and intellect in just one day, this needs continuous work and dedication. And that is what the Park Slope camp aims to do for your children.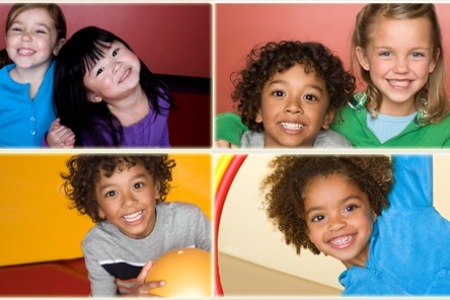 Park slope camp aims to train your children by providing them a better and healthy environment, which they deserve.
How does camping improve your child's life?
Camps provide your child a chance to explore the real world, make his/her own decision. it allows them to experience the world and helps them to believe in themselves. According to a report children who go to camps have shown improvement in:
Building their self-esteem and confidence.
Social skills and have usually a large friend circle.
Eagerness to learn something new.
Awareness towards their environment.
Leadership skill.
Thus a few day camps can have a lifelong positive impact on your child.
Programs camps offer:
There are number of programs a camp offers. You can pick any program you want, and enjoy it.
Following are the main programs offered by any camp:
Summer camp:
Summer camps as the name suggest are conducted in summer break, during which kids are taught to do following activities:
Swimming.
Acting and playing music.
Martial arts.
Cooking.
Different sports.
2.     Sports camp:
Under sport camp, kids are taught different sports such as:
Kids are taught how to play the certain sports in the gym building. Trainers are usually available to teach your kids.
3.     Sleep away camp:
Young individuals ages 9-14 are allowed to register themselves in the sleep away camp. Individuals are taught many skills here by actually doing them.
Camps usually offer different programs for different age group, such as:
1.     Pee wee camp:
These camps are for the new young camper or for the kids who go to kindergarten. The camp activities are quite similar to junior camp, but activities are led a little slowly here, so that your young ones could understand and take part in all the activities.
2.     Junior camp:
Kidsunder this camp get to experience working in natural environments. Camp activities usually are based on different themes.  Songs, acts and martial arts activities are performed by the kids.
3.     Middle camp:
Young individuals are here allowed to choose activities on the basis of their interest. Campers are taught the importance of group work and how important it is to safe of an environment, different activities are conducted to make them friendly and eco-friendly individuals
4.     Senior camp:
Individuals are here introduced to different cultures and celebrate their festivals and holidays. Individuals also take part in other camping activities like horse riding, drama and etc.
5.     Leadership camp:
Teenagers are given some real work opportunities or group works to groom the leader within them. Young leaders are usually asked to escort younger groups.
Author's bio:
Nora works at summer day camp Brooklyn; she has a vast experience of conducting such camps.