Everybody's life isn't the same but the situations and instances we all face are almost the same. We all want to run away from our problems; life seems unfair, we start feeling miserable and sulks at issues. Our problems might be different but solutions to tackle our issues are quite similar. For eg we when we are looking flats for rent in Gurgaon without brokerage we end up paying huge amount of money. Here are a few hacks to solve your issues you face in your 20s, we might not be able to assure that your problem can be mended but we can assure you that if you follow these things, your problems would seem too small and you will easily be able to tackle everything that comes your way: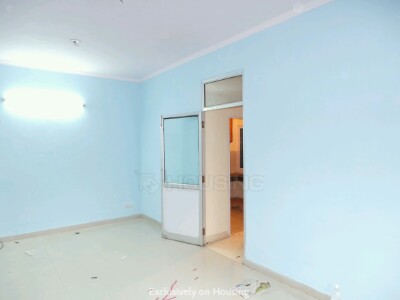 Deactivate Social Networks for a While
If the posts of your peeps are bothering you or you are comparing your stature with theirs, its time you should deactivate your social networking accounts for a while. Taking a break for a while would be good, you can stay in peace and you will not have to keep a track of what your peeps are up to & therefore, you will not get miffed.
Spend Some Time Alone!
When there is a lot happening, sometimes escaping is a better option than holding on to it. Spend time with yourself. Go for a walk or a vacation, read a book, watch a movie or anything that makes you happy. Just try and get away from issues that are trying to pull you down.
Evaluate!
IF there is a lot happening and you are confused as to what you should do and where you went wrong, evaluate. Take a short break, sit back and reflect what went wrong. Are you on the right track or you skipped a beat?
Confide in Your Confidante!
You might make your own decisions but we advise you to confide in your confidante. Sometimes advices from your dear ones are all you need to set you back on track. It all gets easier and better.
Write it Out!
At times, when you don't know what to do or you are not able to share your emotions, write it out! On a piece of paper, in your mobile notebook, in your personal diary, just write it out. You feel light once you write it out because all that you had in your mind, you wrote it and that is exactly what you need at that point in time.
Make a List of what you Want!
When you are stuck, don't think that you will not be able to accomplish the task, instead male a bucket list. Note down things that you want and strive to achieve it. It makes your aim clear and you don't get confused.
Nature has the Power to Heal!
Get up in the morning, go for a walk and watch the sun rise up. Or else, get wet in the rain or sit under lush green trees and relish the coffee you sip. Nature has the power to heal and make you feel better. Try it out.
Don't Expect, Accept It!
Do not expect anything rather try and accept more. If you will expect, you are always going to land up in unexpected and disappointing situations. And don't expect that life will move on according to what you plan. It is all set by the almighty, you just need to accept what comes your way and stay positive.
Live in the Moment and Stay Happy!
Don't live in the past as you have crossed that phase and don't keep bothering about the future because you don't know what will happen next. Simply live in the moment and enjoy each and every second in life. Try and worry less, negativity will automatically go away. Be positive peeps!