There are all kinds of reasons why digital signage should form a huge part of any independent retail channel's point-of-sale advertising. Below are the five most important points for the implementation of POS digital signage as well as how a retailer would benefit from deploying them at their POS:
Complementing the Staff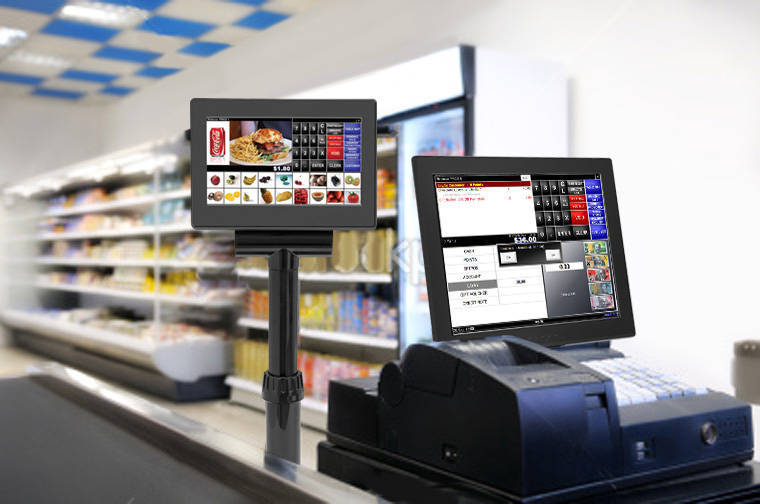 One of the characteristics of small retail shops is that there tend to be fewer staff members, and for the work that's to be done, there may not be a staff member readily available to serve a walk-in client or answer questions. These types of stores are characteristically busy, tending to a mix of customers with and without appointments and they tend to stay busy through most of the day.
Implementing digital signage in such a store would be a very useful tool for pre-selling: one may highlight seasonal promotions, brand offers and dealer specials which waiting clients will learn about and may take advantage of. In such cases, the customer on initial interaction with the sales staff may say something like: "I came to get this, but I see you've also got a special offer on this…" And that's how sales are made.
Incremental Sales
A customer visiting a retailer will have a specific product in mind – he or she may want more information on the product, to buy it or both. As such, the customer's knowledge of other products the retailer offers may be non-existent or unavailable at the top of their minds.
By having a digital sign that highlights products and services offered, the retailer may realize incremental sales of those products. The increase represented has been found to be even greater than the increase that would have resulted from the conventional POP displays.
Utilizing Wait Times
Many retail shops tend to have some customer wait time associated with service delivery. Implementing digital signage to keep the clients waiting is beneficial for both parties: the retailer gains relief in knowing that his clients are receiving gainful, entertaining and relevant messages through the sign, while customers are distracted from their waiting, making the actual time they have to wait seem shorter.
It's a plus, of course, that additional sales may be gotten from such customers owing to the information being broadcast.
Message Management
Conventional POPs have the same singular problem: you cannot change anything without physically reprinting and replacing the messages. This is where digital signage demonstrates superiority – messages on all screens can be changed or replaced instantaneously and easily using free templates. You can highlight special offers, time-of-day specials and others in an instant, switching them seamlessly as the day and seasons wear on. Such timely messages can make a great impact on sales.
Customer Satisfaction
In today's world, most consumers are using the Internet and their computers or mobile devices to gain information on products they need. Introducing digital signage appeals to these customers' expectations, branding the store as a current establishment and easily providing product and service information so they do not have to go online for the same.
For more information or clarification on digital signage solutions as well as to access and download free templates, contact us.