In the market of smartphones, if we search for a unique display smartphone then first name, which may strike, is the Samsung Galaxy Note Edge. This phone is just launched in various countries and since then its sales are going pretty good.
The display of Samsung Galaxy Note Edge has the maximum brightness modulation but the amplitude is low, and as a result there is no visible flicker. However, with decreasing brightness increases the relative amplitude modulation and reduced duty cycle. Therefore, about 50% (about 150-160 cd / m²) and lower modulation JavaScript can already be seen in the test for the presence of stroboscopic effect or simply by rapid eye movements. Depending on the individual sensitivity of a flicker can cause fatigue.
This screen uses a matrix Super AMOLED – AMOLED. A full-color image is generated via the subpixels of three colors – red (R), green (G) and blue (B), but the green subpixels twice that can be designated as RGBG. This fragment is confirmed by micrographs.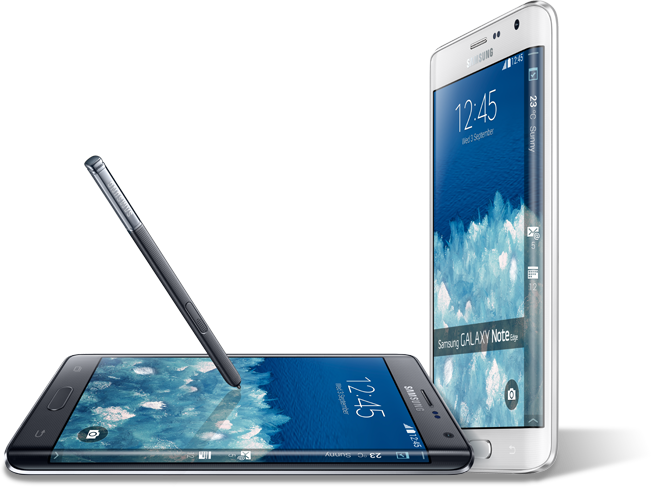 On the fragment above can be counted 4 green subpixels, 2 red (4 halves) and 2 blue (1 a and 4 quarters), while repeating these fragments can put the entire screen without gaps and overlaps. For such matrices, Samsung has introduced the name PenTile RGBG. Screen Resolution manufacturer considers the green sub-pixel, the other two it is two times lower. Location and shape of the sub-pixels in this embodiment is similar to the embodiment of the screen in the case of Samsung Galaxy S4 and some other newer devices with screens from Samsung AMOLED. The Samsung Galaxy S7 Screen is also rumored to be AMOLED. This option PenTile RGBG better than the old with red squares, rectangles and blue stripes of green subpixels. Nevertheless, some rough contrasting borders and other artifacts are still present. However, due to the very high resolution, they minimally affect image quality.
Curved portion of the screen does not separated from the main area of ​​the screen and makes a whole with it. The flat part of the screen (bottom) smoothly and seamlessly switches to the folded (top), and the only visible sign of the transition is the defocusing subpixels.
The screen has excellent viewing angles. However, the white color when you reject even the small-angle light becomes blue-green color, but black is just black at any angle. It is black so that the contrast parameter is inapplicable in this case. Note the excellent uniformity of brightness and hue of the white box.
Color reproduction is good, but the color balance is slightly different from the screens and color of Galaxy Note Edge is slightly more saturated (at least, so the image recorded by the camera). Note that in this case the image takes in the height (in the orientation of the screen) available to display the entire image area, and comes to have the folded edge of the screen, which leads to some distortion and darkening of color. Also on this area of the world is almost always glare, which further interferes with viewing images derived on the screen. Well at least the movie with an aspect ratio of 16: 9 does not go to bend.
The above information was all about Galaxy Note Edge display and there are rumors in the market regarding the super special display of Samsung Galaxy S7.