We all know about the capital city of India, of how it has some of the richest Indian history tied to so many of its tourist attractions and of how Delhi is a perfect blend of the traditional Indian culture and a modernized Indian city. There are a ton of reasons for why Delhi is an ideal travel destination for all the history buffs as well as just explorers and travelers in general!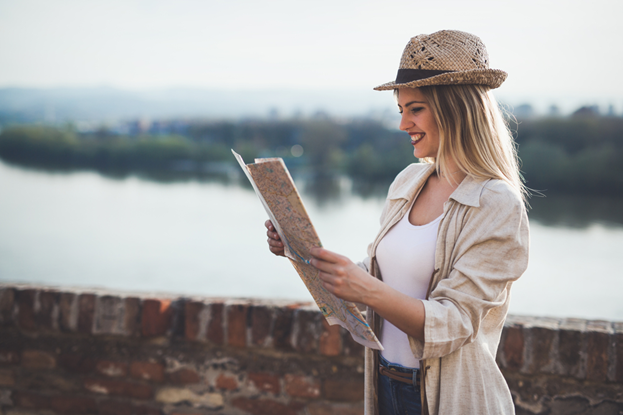 If you live in Chennai and wish to fly from Chennai to Delhi to explore this interesting city, then here is a super easy and effective medium to plan and book your little vacation online. Search for flight tickets from Chennai to Delhi on Yatra and get your bookings done according to your budget at the comfort of sitting in your room! However, first, let us present to you some interesting facts about Delhi you might enjoy knowing before you head to the city.
Did you know, or would you have even considered for that matter, about Delhi being one of the greenest cities in the entire world? Apparently, about 20% of Delhi's landmass is covered in forests! Now that indeed is an interesting fact to know about.
This might not be a lesser known fact but is an important fact nonetheless! All of the public transport in New Delhi runs on environment-friendly compressed natural gas (CNG). Now that is something that makes all of the city's traffic way less of a problem to the environment!
Five gates, namely Ajmeri Gate (that faces Ajmer in Rajasthan), Lahori Gate (that faces Lahore in Pakistan), Kashmiri Gate (that points North to Kashmir), Delhi Gate (a pathway to earlier cities in Delhi), and Turkman Gate (named after Hazrat Shah Turkam), out of the 14 gates of the walled city of Delhi are still strong and standing. The existence of these could go back to decades ago, and the fact that these few still stand is something cool and worth knowing!
Khari Baoli Market in New Delhi that is famous for selling several different spices is said to be the largest wholesale spice market in the entire Asia. This market is your stop if you are a fan of spices or would like exploring new ones. This huge market is where you are sure to discover some unique ones.
Delhi is home to plenty of ancient places and monuments of significance to Indian history. It is probably the best city to explore and experience the best of Indian traditions and its past.
The Mughal emperor, Shah Jahan decided to shift the capital from Agra to Delhi which was a major reason why he built the popular monument of Delhi, Red Fort, in 1639. Along with Red Fort, some other structures like the India Gate, Lotus Temple, and Qutab Minar remain some of the famous ancient attractions of the city until this day.
These are some of the many facts about the capital city of our nation. It certainly is an ideal destination for a fun yet informative trip. So, head over to Yatra now and check on for airfare from Chennai to Delhi and get your bookings done! Get all your big travel necessities taken care of while you sit back and get ready for your Delhi exploring!