There are things that we do not necessarily think about that can change our habits! A mattress for a car is an inflatable mattress that you can take with you everywhere and that once inflated will fit perfectly to your back seat. Practical and efficient, it will avoid the search of hotel at the last moment, and will offer you an infinite freedom of movement. Let's see why a car mattress is a smart acquisition!
Why to buy a car mattress?
 If you frequently drive for long trips, business trips or holidays, you know the feeling of tiredness that takes you unexpectedly. And you're saying that a bed would be required at that time. With a mattress for your car, you will have a bed at your fingertips at all times!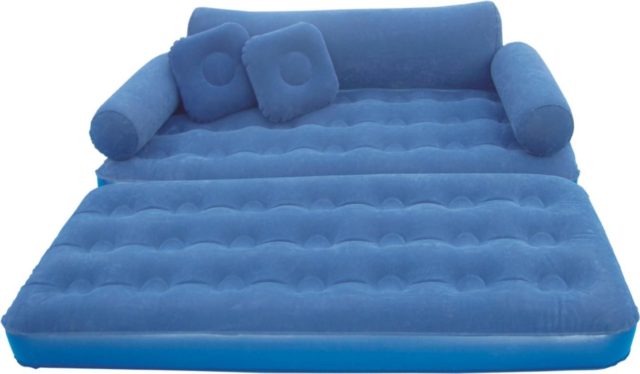 Advantages: Very compact, since it is usually sold with a storage bag, this mattress can be stored in your car without taking up space. All you have to do is get it out at the right time and inflate it with the pump that plugs into the cigarette lighter. The mattress will adapt to your back seat and allow you to take a nap, or spend the night quietly in your car. This way, you will not have to worry about looking for a hotel room at the last minute or an open campsite, nor to suffer from the back the aftermath of the festival! The inflatable mat for car will allow you to travel freely and choose the place of your choice or you want to sleep. Park, inflate the mattress and you're ready to sleep! It is also ideal for people making many professional trips by car. In case of fatigue, your car mattress will be useful for a regenerative nap and you will leave in shape. Apart from its great practicality. There are many ways to choose the car.
To choose your car mattress, check the coating. In velvet or flocked, it will be more pleasant to sleep than on a mattress with a plastic coating. Remember to check the dimension also. Different sizes exist and you will have to make sure that the chosen mattress comes in your car. Regarding inflation, we recommend the mattress with an inflator that plugs into the cigarette lighter. Your mattress will be ready to use in a few minutes! Finally, price can be a factor of choice. Note that quality mattresses are offered varies depending on the quality and size.
For camping, the best car camping air mattress offers versions with or without electric inflators. The mattresses developed for camping are extremely convenient because they fit in your bag without hurting them, and are endowed with a resistance able to face the vagaries of nature! You will find inflatable mattresses for all situations, camping solo or family, in mild weather or under harsher conditions, these mattresses have proved themselves.