In this modern era, the business world is experiencing stiff competition and facing numerous challenges to remain competitive. With the emergence of globalization, it has become much more difficult, and many companies have come to the halt because of the up surging competition. This pressure drives companies to partner up with a reputed outsourced service provider so that they can move forward to achieve sustainability. Of late, businesses in different segments have started collaborating with efficient call center service providers to accomplish various business functions. This further helps in maximizing the possibilities of achieving advanced growth.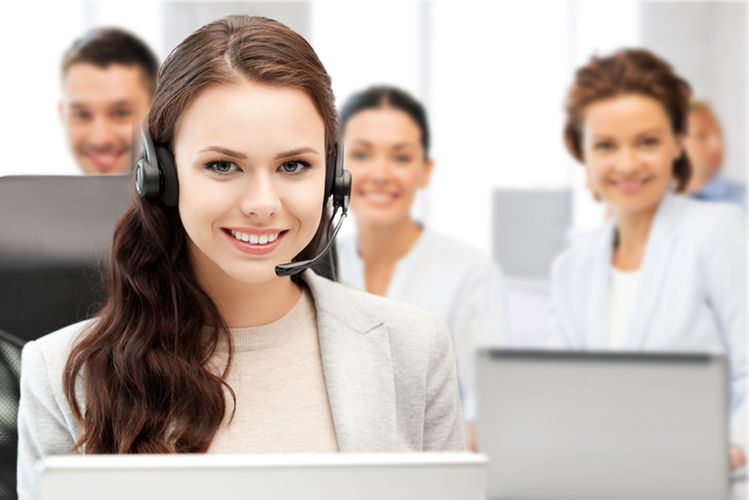 There are a large number of call center companies available across the globe which provide exclusive range of call center services to help organizations in different domains. The services provided by these companies help businesses in accomplishing various functions in the performance-driven ways. Most importantly, call centers also ensure that their business functions are being performed with expertise.Call center firms have pool of efficient, skilled and experienced staff that is capable of attending customer call and delivering top-notch solutions. These call center staff not only share responsibilities of conducting different kinds of tasks efficiently, but they also help companies in augmenting the quality and standard of their products and services. Thus, choosing call center helps companies in augmenting their overall efficiency.
Outsourced call center services: inbound and outbound
Outsourced call center vendors offer a wide range of business-centric services across different domains. These services can be primarily classified into inbound and outbound call center services.Inbound call center solutions are mainly chosen by those companies that wants to improve their standard of customer support services. Call center vendors ensure that their skilled staff are available round-the-clock to respond to customer queries. These agents are well-trained and have efficient communication skill, which helps in understanding the customer issues and provide them with the appropriate solution. Call center staff provide unmatched customer service by offering efficient provisions for customers' queries, complaints grievances, and orders. By collaborating with these call center service providers, you can avail professional services that help in enhancing business reputation in the evolving marketplace.
On the other side, outbound call center services are provided with the main purpose of assisting companies in conducting various non-core business functions. Some most preferred outbound services include lead generation, telemarketing, appointment setting, and market research. Call center vendors buoyed with a team of expert marketing professionals who are well-versed in performing these functions. By availing these telemarketing services from the well-established call center, companies can increase their revenue streams in the most cost-effective manner.
Some call center organizations also provide data verification services to ensure that organization's data is free from any discrepancy. These call center firms have well-skilled and knowledgeable staff who verify the business data furnished to a firm by its clients, customers or employees.
By considering the immense benefits of choosing these services, companies are increasingly opting call center India solutions with the full zeal. As a result, companies have experienced dramatic improvement in their business productivity.
Herein, you can see the two most important reasons why companies are inclined towards call center services.
Cost-effectiveness:Cost-effectiveness is the major factor that has compelled various businesses to collaborate with best BPO companies to perform all business functions efficiently. In the current times, companies are working hard to make their initiatives and plans cost-effective, so that they can earn great revenues.By partnering up with reliable call center firms, companies can ensure the same. These companies make use of efficient software and tools to conduct business operation efficiently. All these help in reducing the cost and ensuring enhanced outcome.
Increased business efficiency: In this competitive business landscape, organizations should not only incorporate efficient business plans, but also leave no stone un-turned to make their plans successful. Excellent Call center India offer different types of result-oriented services to take care their non-critical business tasks. By outsourcing some parts of business operations,your internal staff can entirely focus on accomplishing core business functions.
In the bottom line
Choosing best BPO companies help organizations to get themselves prepare to survive in the cut-throat competition. Such services not only enable companies to focus on core business issues, but also improve their business growth.