Toll gates are what we pass by when we go from our state to another and we ought to be handy with our toll passes. With our busy and hectic schedule, we tend to forget to carry them. There is a solution to this ongoing problem and that is the toll pass holder that can help you to never go wrong with. We have become lazy and we love to get things done easily with less stress. What better way to get you free from the stress of being penalized for not carrying the EZ passes toll tags?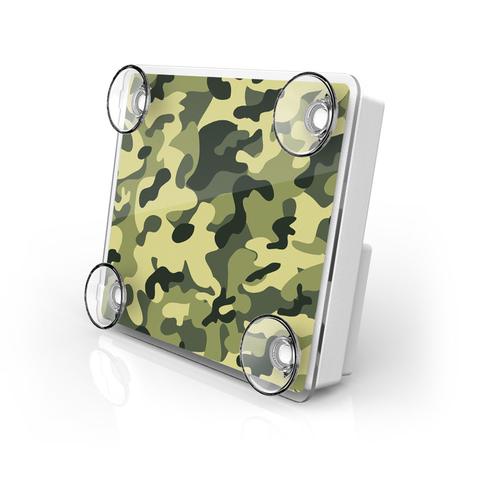 It is the handiest way of getting your job done easily. It is the best possible way out to get your EZ pass toll tag attached to vehicle's windshield, be it an SUV, small vehicle, truck, motorcycle or any registered vehicle. You can attach it with no adhesive. We know that adhesives can be messy. With this toll pass holder, you can easily put it on to the windshield and take it off whenever you are planning to change your vehicle. The suction cups are non-messy and easily detachable. It does all the work for you. The only job for you is to put all the tags in it. In most of the cities, the authorities at the toll gates want you to carry them displayed on the windshield rather than carrying with you. It is a strict rule that one has to adhere to. Why pay a penny when you have all the requisites to drive cost free?
The dual suction technology used makes the task of attaching, detaching the device easily in order to clean the windshield or in case you are in a mood to drive in a different vehicle. Now that makes the toll gates bothersome free, doesn't it? The device is available in black color which is the best color that suits the exterior and interior of any colored vehicle. The plastic that has been used to get the final result is ABS plastic. It is light weight and ultra violet rays resistant. The most interesting thing that can't be missed is the product's guarantee. Believe it or not, it is lifetime.
The suction cups are large enough for a perfect grip on the windshield. This holder is suitable in the states of NJ, MD, MA, RI, NH, OH, NY, IL, SC, PA, IN, VA, WV. The device is not compatible with EZ pass flex as well as FasTrak. Gone are the days when you used to fret about losing your EZ toll passes or not carrying them along. You can be stress free and smile about always having toll pass holder with you, in any vehicle you drive. A simple idea that changes the way things are only for your convenience.
The device is cost effective and very light so you can carry them anytime and anywhere you want. It eases your life with no penalty from the toll authorities. The product is easily available in the market or you can get it online. Have one for yourself and make life smarter.