What is the capital of the country without a little bit of cultural engagement? New Delhi has always been credited to be one of the most "happening" cities of the country and it is not just because it is the capital. The city has provisions of hosting very many events starting right from parties to trade fairs and exhibitions. New Delhi itself encourages a lot of cultural activity and thus various events from time to time are held here.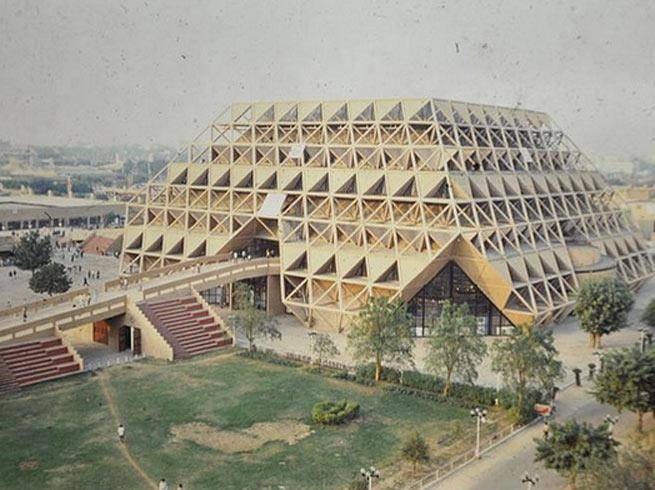 Trade fairs and exhibitions are held in large scale over here. The most celebrated spot in the capital to host such events is the one and only Pragati Maidan. This exhibition centre came to functioning back in 1972. It boasts of covering an area of at least 150 acres of land. A large number of buildings, interspersed with beautiful lawns characterize this place. It is pretty well maintained since regular exhibitions and conventions are hosted here. Some of these buildings in the Pragati Maidan are known as Hall of Nations and they have been designed by Raj Rewal. This architect is also responsible for constructing the entire plan for the Pragati Maidan area.
If you think only trade fairs and exhibitions are held here then think again. If you are a book worm then keep track of the book fairs that are held here. If you love some concert music, then try out the concerts here. There are around 18 halls for exhibitions and apart from that other buildings and places where you can sit and enjoy a nice meal. Apart from the buildings there are sprawling pavilions like Defense Pavillion, Nehru Pavillion, Indira Pavillion and many others. All the halls are extremely spread out, covering large areas and with state of the art equipments. The tickets here are generally fair priced and hence it makes an easily affordable spot.
This entire complex is maintained and owned by the ITPO or the Indian Trade Promotion Organization. This in turn is owned by the Ministry of Commerce and Industry of the Indian Government.
The exact address of this prestigious ground is- Pragati Maidan Mathura Road
Pragati Maidan, New Delhi, Delhi 110002.
Pragati Maidan is very easily accessible and does not require much hassle, thanks to the very well connected Delhi Metro. All you have to do is get down at the required station- pragati maidan and it is walking distance from there. If you wish to travel by train then almost 3kms away you have the Hazrat Nizamuddin Station.
There are a few events which are held at Pragati Maidan, every year like Auto Expo, the World Book Fair and also Indian International Trade Fair. Apart from these, rock concerts are quite commonly hosted here. Some of the events held in the recent past in Pragati Maidan are Iitf, ACE Tech 2015, 24th Convergence India 2016, Cable and Wire Fair 2015 etc.
The CA Final Corporate and Allied Laws Batch for November 2016 Examination is scheduled to be held in Pragati Maidan, on the 25th May, 2016, which is a Wednesday. So if you need to go for this exam, you know the venue to go to.