Being a caregiver may not be an easy job, but it brings with it a certain degree of satisfaction and fulfilment – especially when you know that you are helping someone get back the dignity they deserve. Caregiving jobs can be some of the most demanding jobs around, but it offers a good amount of perks as well. Some obvious perks, of course, are a good salary combined with room and board plus travel expenses to and from your client's home. But there are other, lesser-known perks brought by being a caregiver, especially in countries such as the United Kingdom.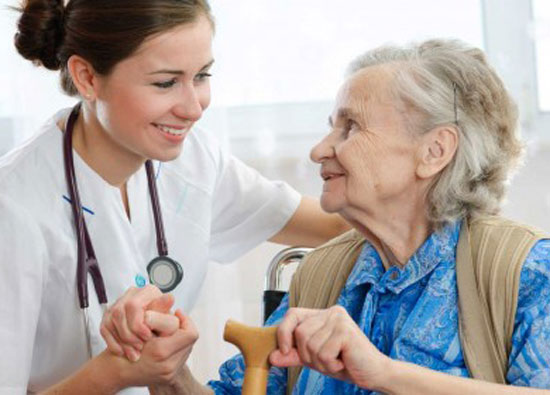 Being a caregiver in the UK – what to expect
You may already be aware that as a caregiver in the UK, you may be expected to stay with your client (which can be an individual person or a couple) for a few weeks at a time. your responsibilities as a caregiver may vary as well – some caregiver jobs require you to simply do some cooking and light cleaning for an individual as well as serve as their companion, whilst other caregiver jobs require you to do more extensive work, such as assisting someone with their bathroom tasks and even taking care of their rehabilitation if they have been in an accident. But whatever caregiver job you do in the end, the additional perks are generally the same.
Some lesser-known perks of being a care worker in the UK
If you become a care worker in the UK, it can be quite intense, especially since you will generally be staying with your client for two weeks at a time. But what you should also remember is that every day, you do get a two-hour break. You can then use these two hours to do some personal errands or simply rest and take a nap. If you have been provided with a vehicle (which is quite common), you can even drive around the neighbourhood and accomplish your errands in a much easier way. Also, since most clients are well-off, you can be situated in some very beautiful locations in the United Kingdom – from quaint, charming villages and towns to busy, thriving London. Another lesser-known perk may be that you get sent to an individual who has a certain degree of fame or celebrity. These types of assignments can make the job more interesting as well.
Another perk is the fact that since your room, board, and even travel expenses are paid for, you have the opportunity of saving more money in a shorter span of time. Although your social life may not be that active, being a caregiver allows you to save on expenses and spend for the things that you really want.
Granted, care worker jobs are never 'easy,' (when compared to desk jobs, for example) – but they have their own set of rewards and perks in the end.