"If you are consistently in search of new web platforms to promote your online business and company website, now you can post your company ads and news on a more business oriented social networking site 'MeetRoyale.com'. This social networking platform not only helps you to get in touch with massive audience but also allows you to sell your products online on its market place section. MeetRoyale also enables you to do secure money transactions."
As MeetRoyale has many business features, you will find many business minded people looking for selling or buying products on this social site. This website connects you with right kind of audience.
Learn about business features of MeetRoyale:
Bazaar (Market Place): Whether you are a company, a retailer, or an individual wishing to sell his old Television or car, you can post your ads in this section. As your ads will be viewed by millions of users of the social networking site, hopefully you will be able to sell your products soon. The market place available on the website allows you to do secure monetary transactions.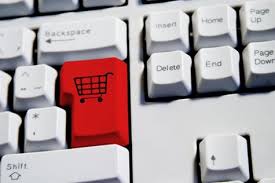 Online blogging site: You can post your blogs and news articles in the 'Pages' or 'Blogs' section to inform audience about your products and services in detail. You can share many interesting information with audience by posting in 'Pages' and 'Blogs' sections. You can make your blogs and news more interesting by including pictures and videos in them. As members will be populated on the website, MeetRoyale will also act as a global blogging site.
Inviter: As a company you can invite members of the social networking site to join your events, like your pages, and visit your official website.
Forum: You can also use 'Forum' section of the social networking website to closely interact with audience.
Personal features of MeetRoyale:
MeetRoyale.com has many social features that help audience to share the personal events of their lives with their friends and family members. People can share their personal thoughts on social issues, post pictures, share music and videos, and do much more on their personal status page. Members can consistently live in touch with their friends and family members. You also get opportunity to get in touch with famous personalities on Meet Royale and know their thoughts. You can chat with your social circle contacts and have a lot of fun on MeetRoyale. To create your profile, please visit https://www.meetroyale.com/