Are you a mid level manager in an IT company? In case you do, then achieving a high rank managerial position is your priority. Though, you may know the challenges and changes taking place in the IT industry you might feel that your career growth has slowed down of late. Acquiring a professional certification can help you put your career on the right track. For managers associated with initiation, planning and execution of projects, a PMP certification can prove to be the ideal course to pursue.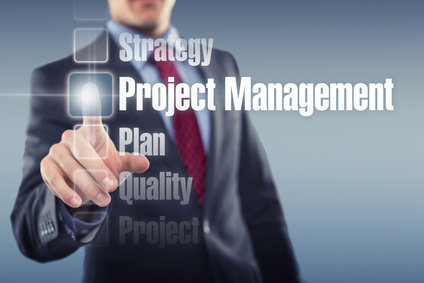 Within the IT domain, PMP is considered suitable for managers who handle specialized areas such as network design IT projects and software engineering. A PMP certification highlights a project manager's knowledge and commitment in the field of project management. Although certification may not be the only criteria for your selection in well known IT companies in any part of the world. If you go by the current recruitment trends, you will find that many open positions are offered to applicants with PMP certification. Undergoing this type of professional course will help you create a favorable image in the minds of most recruiters.
A PMP certification can also help you hone your managerial skills for the better. You will also get ample opportunities to handle challenging projects. It will also help you to introduce new processes and methods in the internal process. Recruiters across different industries like IT, defence and finance prefer managers with PMP certification for this purpose.
Another interesting thing to note is the fact that your education won't end once you acquire a certificate in project management. Rather, you can renew it from time to time to upgrade your professional skills. As a part of the course, you will need to complete 60 hours of professional development units(PDUs) within a period of three years.
PMI, the apex body in the field of project management, offers candidates with numerous ways to earn PDUs. Many cities in the US have PMI chapters that organize monthly meetings featuring a speaker or project management related function. Each of these meetings is regarded as one PDU hour. You can earn PDUs by attending PMI seminars and symposiums, participating in your nearest PMI chapter, presenting a paper in a seminar or symposium, or serving as a board member for PMI.
Even at the middle of your career, managers in specific fields of IT can experience long term growth with PMP certification. Such a certificate showcases your expertise, and helps in rectifying shortcomings that you have picked up in recent times, and makes you an asset for your organization and an ideal job candidate.
To Know More Please Visit: http://4pmti.com