About Facebook: Facebook is one social networking site where everyone's always hooked up to. Over the years, Facebook has now marked its personal space in everyone's life. With so many other things going around, for instance WhatsApp, or Instagram, Facebook might have though that where it could beat the likes of google and so many others, it has to leave away these apps behind, and if not that, why not buy it then? Surely, a good deal it seemed to be, and so did it turn out to be.
The Acquisition by Facebook
Instagram: Facebook bought Instagram for $US1 billion ($1.12 billion) in the year 2012. With such a move, all the critics, the geeks over the internet and many others had one question running in their minds, 'Why an app without any revenue?' This was something out of the box though, but yet turned out into a huge success. For all the photographers with their phones came to light.
Obviously, when there's new coming up, the craze for the old dues off for a while! And so did it happen during January, when Facebook saw a fall of 29 per cent active users during 2013. This was because a greater part of teenage attention now drew from Facebook to the messaging apps, like Snapchat, and WhatsApp for that matter. But then, they say, a high always follows a low! True it is, and so is the vice versa.
Whatsapp: Loosing the teenage group off to WhatsApp was what Facebook did not want to happen. I mean, 450 millions monthly users, in a matter of five years is a real big deal. And this is three times of what Facebook manages during its initial five years, while Skype or Twitter had. Moreover, the messages sent via both the apps is also quite different, WhatsApp has had a higher one.
WhatsApp did what Facebook couldn't do despite the advertisements, and the so many add ons that came along! WhatsApp is a simple messaging app, charging one dollar after one year of free subscription, and offering so much along! Buying WhatsApp would may be help Facebook plan out its own personal strategy, and so that's when this deal took place,finally.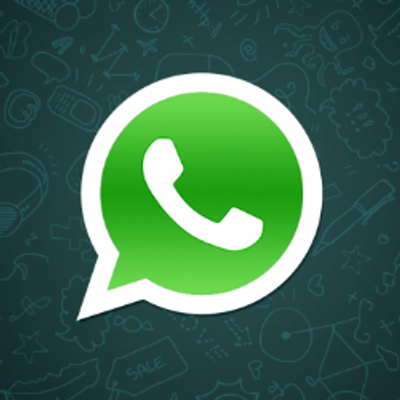 What Led Facebook, Flips to Deal Like This?
A SOCIAL networking site it is. Not everyone is so social about discussing their life happenings, their mind status, or everything else. While WhatsApp is an app at a personal level, and mostly, people would prefer privacy over spilling out their lives like an open book. Connections and texts on a daily basis are any day a better choice over the statuses and pictures to be publically(to one and all from the friend list) shown around.
Messenger of Facebook: Next came the messenger app for Facebook, which was actually aimed at letting the website grow at an instant messaging level as well. This worked great in the US , but bot everywhere around. At place over India and South America, Whatsapp remained to be much more popular. Now Facebook understood what's this all about, and realized that everyone has now shifter more to their phones, and that instant messaging is a better option, and also, that's WHATSAPP has settled at that position number one.
After so many victories, having an upper say over WhatsApp would have eased Facebook all at once.
Now all at the end, it turns out that WhatsApp lost the battle and gave it up to Facebook. There hasn't been any changes and playing or manhandling with the app, but since they did not know how to go about it, a stronger and firmer company took over it! Though people were growing anyways crazy for the Whatsapp Status and sharing of Pictures but still, The company could not hold.
The entire deal is one example of how you have to continue with brining new, or else this is where you will land up to, being overtaken by an alien company!