Your employees work hard to present your brand and products in a professional and courteous way with each interaction and sale. Working hard to create and maintain a well-trained workforce is imperative to building your business and keeping your clientele happy and coming back. However, you want to keep on top of how they feel about your products and the service they receive.
Satisfaction at the Point of Sale
With the many ways shoppers interact with technology today, there are many ways to get timely observation and comments about their latest experience. Finding an option that will give you the results and data you need are easy with satisfaction reports.
When looking to collect data on how your patrons feel about your products and service is easy with several different data collection styles. There are internet based, mobile phone compatible and voice analysis that you can offer your visitors find out what they think about the job you're doing. Making it easy and accessible is the best way to get everyone involved and inputting their thoughts and reactions.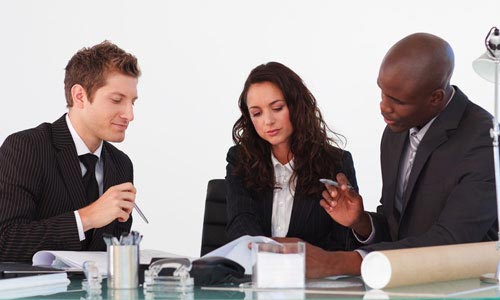 Designing customer feedback surveys is easy with an experienced team of specialists who know what to ask to get the results you are seeking. Why did they choose the items they did? How much did your sales and promotions factor into that decision? Were they happy with their product or perhaps you want to know the reason for their return or exchange? Finding out how often they visit your location and why they came that day can offer insight into what products and promotions are working for you and can affect future planning and business strategies.
Ensuring Accuracy, Preventing Fraud
After the careful design and implementation of your program, you want the responses and data to be unique and accurate. You don't want duplicate answers or those given without any thought to the real information requested. There are several ways that protect your incoming data and ensure you are getting what you need.
The first and most important step is to design interactive forms that seek to collect only the data that you really need. Making sure the questions are expertly designed ensures direct and factual answers. There are also fraud detection protocols in place to make sure that only qualified data is getting through and being recorded. Undesirable phone numbers can be blocked as well as the denial of repeated numbers or multiple IP addresses accessing the questionnaire. You can even build in a minimum time required in order to validate the response time. It's important that those participating take the time to read the questions before answering. Advanced techniques can also weed out multiple responses at the end of the time period when data is being collected.
When the Data Is In
You can request real-time reporting so management is kept up to date as results are recorded. With detailed reports that can be categorized and customized, identifying patterns and developing strategies can get you to your sales and service goals more quickly. If there are responses that require immediate attention, assuring retention and making sure your clientele is happy can rely heavily on timing. Assuring instant notifications that meet certain thresholds can help management and staff to react quickly and try to ensure satisfaction. Satisfied shoppers and clientele will be sure to tell their friends and family about excellent experiences that will bring more sales and grow your business.
Tying in a promotion to the completion of the questionnaire is a great way to increase the number of respondents. Why not offer a discount, free product or food item for their next visit? People love to take advantage of a coupon or savings program. If answering a few questions to express their opinion brings them back for a new experience, people will be eager to look for the information on their next receipt. After all, one of the main objectives is to build loyalty and repeat business and you want to show visitors that they are important to you.
Identify Problems Early and Regain Satisfaction
When data analysis finds an issue that is mentioned most often, this is a flag to management to act. Whether you encounter a diner who is dissatisfied with their meal and instead of telling their server, responds through the survey, allowing contact information to be entered as a way to remedy the situation is a great, hands-on way for your business to make things right with the consumer. Personal contact to offer them back to dine again at your pleasure or sending them a certificate to replace their meal can give someone the opportunity to give your product another try. At the same time, flagging this event can bring about re-training and identification of what went wrong to improve future product and service.
How to Reach the Shoppers Who Walk Away
For many reasons, shoppers sometimes come into your business and change their minds. You may think that there is no way to find out why they didn't purchase or turned around and walked out. Now, there is a strategic way to capture data even from those potential buyers. By designing an intercept experience, trained and experienced personnel can interact with your potential consumer base and inquire about their experience. Maybe they came in and found out that the special they saw online wasn't listed. Instead of asking, they walked out. More visible signage may have kept them there. Or, they only saw your specials board and without seeing a menu, they didn't realize your diverse selections. In this case, having staff on hand to mention an opportunity to look at the menu might entice them to stay.
Shoppers who are approached by professional and friendly staff might gain you a new shopper in your establishment. At the end of the questionnaire, the promise of a coupon or a discounted item might also drive traffic back to you. Including questions about competitors might also give detailed insight as to why they were heading somewhere else. What improvements could you make to entice them to visit you more often?