After last week's shock victory for the Conservative party in the General Election, there is a comparative calm in the housing sector. For weeks now things have been a little shaky with the threat of another possible coalition – or indeed a Labour government. During this time many chose to hold off buying or selling property due to such uncertainty of the outcome of 7th May. There were growing fears of a Labour victory which would have ensured a mansion tax, rent controls and a whole host of meddling where there should be none. But thanks to the Tory vote turning out in their droves, its back to being business as using for the housing market – and indeed the stock market.
For an economy that relies so heavily on the housing market, stability is crucial for growth which an outright win for the Conservatives seems to have promised. However, Best Gapp, an estate agent in Belgravia mentioned what can we really expect from five years of David Cameron as prime minister? To start with we can be certain that there will be no mansion tax. Many feel that this was Labour's outright attack on the southeast and those many perceive as being rich. It was often said to be unworkable and would have forced down the price of many houses and cost too much to implement.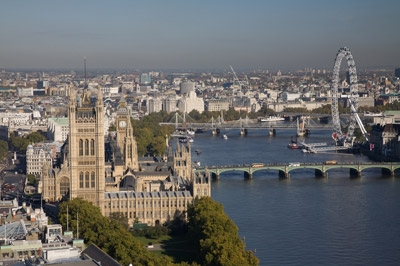 The real injustice seems to have lied in the fact that it would have penalised those who have, through no fault of their own, seen the price of their properties skyrocket in the last ten years. Many of those who would have been affected live in London in three- bedroom family homes, while those in the north would be unlikely to pay it even if they have very large houses. Thus the tax would have only mildly inconvenienced the super-rich and was more likely to have hit pensioners who bought housing in London 20 years ago. Despite all the problems with this policy, Labour believe they were on to a vote winner as the polls showed it was popular.
In the last couple of months we have seen many pledges made by all the major parties to fix our growing housing crisis, most notably that all promised to build more affordable housing. To really end our problem of rising rents and unaffordable property prices England as a whole needs to be less precious when it comes to building. We need to make use of brownfield sites, allow building on the greenbelt and back it up with good schools and local doctors to ease pressure on communities that are already struggling to cope under the weight of their growing popularity. We should stop building flats and actually build good quality family homes. The UK has a substantial number of flats on offer so we are not in short supply, what we really need are affordable family homes because why would you move from your two bed family home if a three bed house in your area is not available.
Conservative Housing Policy
The Conservatives have pledged to build 200,000 houses per year and this will go some way to helping to deal with current problems, they also have a couple of schemes to make it easier and cheaper to get on the property ladder. One of these is the help-to-buy scheme, which has been extended to 2020, and a help-to-buy 'ISA' has also been introduced. The party also said it would re-introduce Margaret Thatcher's right-to-buy scheme – although there has been much criticism of this. They've also said they'll be 100,000 discounted homes for the under-40s.
The Conservatives have some good ideas that if fully brought about could really spell the end of our current housing crisis. Since Cameron's party is no longer held back by the Liberal Democrats, his promises should be easier to implement. The question is can they really tackle this issue? If they do and have overwhelming success, then in five years' time they could almost certainly guarantee victory in the 2020 election. If they fall short, many more will feel like becoming a home owner is simply out of the question.