Thinking of a change of career? It's something many people consider at some point in their lives. Maybe you've been stuck in the same old job since you left school and can't face any more years of boredom. Well it makes no difference how old you are; if you feel capable of a change of direction then you should take the opportunity whilst you can.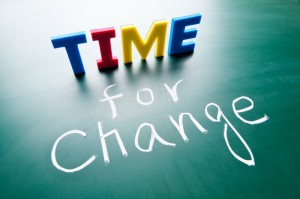 If you are the practical, methodical sort, you could go for something like training to be an electrician. Around the country you'll find a choice of courses run by colleges and training centres to get you up to the level required by the industry. You'll end up with a qualification that will allow you to undertake many types of electrical work and set up your own business if that's what you would like to do. So, what will you need to consider if setting up on your own?
Well the most obvious thing is to have the necessary qualification to ensure you carry out any work safely and up to the required standard. This is a legal requirement to satisfy the new updated building control regulations to ensure you are fully competent.
You'll need your own set of tools so consider a Builders Brand 73 Piece Screwdriver Set to start you off consisting of 9 screwdrivers, 5 precision screwdrivers, 1 torpedo level, 1 10x75mm bit holder, 1 telescopic magnetic pick up tool and 56 25mm bits to cover any job you're likely to come across.
You're also going to need a reliable and safe step ladder, so take a look at perhaps a fibreglass platform step ladder that will be both strong and also lightweight as well. They are available with varying numbers of treads to suite most requirements and will allow you to carry out any job out of normal reach.
Of course you'll discover as you go along any additional tools you'll need but if you start out with the basics you can always add to them later.