Coming down with a case of cabin fever? Tired of the same old winter routine and craving some excitement? What you may need is a winter weekend getaway. Take three days and travel to one of these exciting, refreshing locations for a little rest, relaxation and rejuvenation. You will fight off your case of the "blahs" in no time and be ready to shovel through toward spring!
Ski Weekend
For those who embrace the snow, taking a weekend to ride the slopes is the best cure to the winter blues. There will be ample opportunity to soak in a little sun, get exercise and feel invigorated. Most hotel and ski resorts will have spa options for rest and relaxation after your trip. If you choose to visit somewhere more exotic, like Italy, you will be sure to have plenty of good food and wine to indulge in off the slopes.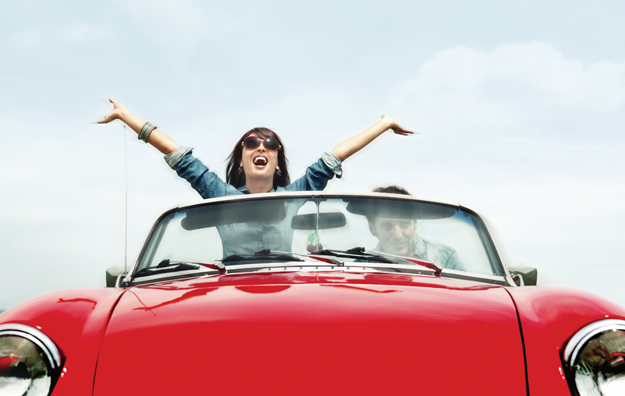 City Lights
If you live in a rural, and snowy, location it may be time to take it to town. Shoveling snow all winter is sure to get you down and your nearest metropolis may have all the amenities needed to pick your mood right up. Enjoy some local music or watch a play after enjoying a more romantic, extravagant dinner instead of all of those winter soups and casseroles. Top the evening off with a martini or fine wine and you will be warmed through.
Go Somewhere Warm
Obviously, this is the ideal in most people's minds but not in their budgets. If you can, the best cure for your winter doldrums may just be a little naturally derived Vitamin D. Fly down to Hawaii for a couple of days and soak up some sun with a few mai tais. You will be sure to have a bit more energy to charge through the last few months of winter and a better mood when it comes to shovelling that snow.

World Skijoring Championships
Haven't heard of skijoring? This is a sport that is sure to get your adrenaline pumping. Hosted in Whitefish, Montana; the World Championship is an opportunity for athletes to be on skis pulled by horses. The contestants are whipped around a horseshoe shaped course complete with gates, jumps and curves. There are plenty of cozy places to head after the festival and it will definitely bring some excitement to scare away the winter "blahs."
Wolf Viewing
If you want to stay stateside and view some exciting wildlife, just head down to Yellowstone National Park. In its off season, the park is a magical winter wonderland that offers prime viewing of wild animals. There is only one open hotel within the park during the off-season, but you can travel around for other options. Guided tours for the wild wolf viewing take off from December to February.