One way to spice up your living environment is to add a garden accessory. Current housing is characterized by limited spaces that don't give you a wide option when it comes to choosing an accessory. However, one of the options you have that suits limited areas is a garden shed.
Need for a Garden Shed
There are various ways you can use a garden shed. This will depend on your needs:
• Providing additional storage space.
• As a private home office.
• To add some beauty to your outside space.
• To act as a playhouse to enjoy your hobby.
The different uses are what make garden sheds a growing trend in today's modern world. There are different types of sheds made from a broad range of materials.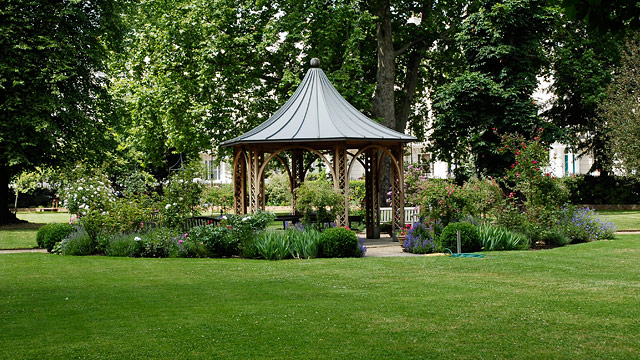 Common Materials for Garden Sheds
These sheds can be made from three main materials: wood, metal, and plastic. The choice of the material depends on what you want to use the garden shed for and how much you can afford, as well as personal preferences.
Wooden Sheds
These represent the most common type of materials for sheds. Wood is ideal if you plan to have a shed that blends in with the surrounding garden design. Wood also adds a natural look to your garden, adding to curb appeal. Wood as a material is also viable since it gives you the ability to add windows or an extra door in the near future. You can also change the colors of the shed as you desire. If you want to take it to another level, you can add an extension to the shed, such as a small porch. So, if you are looking for a beautiful addition to your garden setup, wood is your material of choice.
Plastic Sheds
Plastic sheds are fabricated to take on the stress from the environment for many years. These sheds are made from ultra-durable PVC material that makes it last long regardless of the weather. These sheds come with steel reinforcements to give you a guarantee of their ability to withstand high winds and the occasional scrapes of getting tools out of the shed.
These sheds can also be customized to your liking. They can have screened windows, vents, locking handles and even padlock functionality. Plastic is resistant to pest attack and rotting. However, plastic isn't suitable if you wish to add to your decor. It is best used in a corner where it does not stand out.
Metal Sheds
These come in a wide variety of sizes and shapes. The shed is made of galvanized metal, which assures you of protection from all sorts of weather for your items. It is also not suitable for adding to the charm of your yard or lawn; it is more of a storage-type of shed or for creating that private office that your main house can't give you.
Other Factors to Consider When Considering a Garden Shed
Apart from the type of material that makes up the shed, other factors come into play. These include:
• The location. You need to set aside a space that is easily accessible. However, the location will depend upon the size, structure and space available in your compound.
• The function of the shed. You will choose a shed depending on what you want to use the shed for. Do you want to use it as storage space, potting of seedlings, or as a workshop? Be clear about the function before you go in for the shed.
Overall, a shed is a necessary accessory that will add value to your property without undertaking a major renovation.