The holidays are approaching and you want to enjoy the time with your friends without any problem. Do not worry, we'll give you some tips for the great passes and are the most fun days of rest of your life.
Good to Know Your Friends
We know that some are friends, but a trip will be all the time with them and know much more the character of each, that's may be attached, but also can drive away, so make friends well on your tastes to avoid surprises .
Travel Planning
Now that you're sure who to go plan ahead to visit the places, times, the hotel you have to book and budget of everyone. Try to do it together because if they leave the responsibility to one person you may feel obliged to take care of everything, so it is best to divide the tasks of the trip.
Circle of Friends That is not so Large
If you are traveling a lot may be more quarrels among you, as is dealing with many personalities who may not even know, so it's good to go with your real friends and which are not many, because it will be difficult to agree before and during your vacation.
Travel Light
Just take the necessities, some airlines will take a maximum weight or if you're going by car is just that all fit them your luggage and you're going to meet and return insurance will bring more to your family or acquaintances.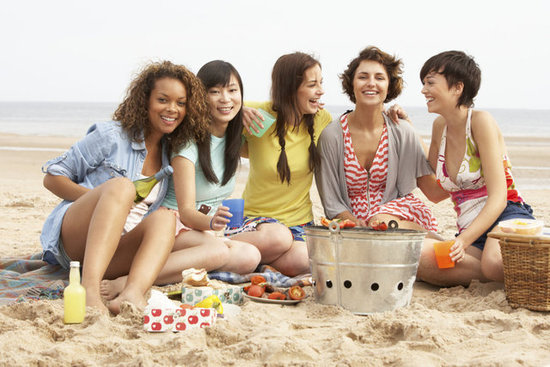 Be Tolerant
You will see occasions where you will want to visit and the others are tired, or vice versa. It is important to be united in those moments that give slightly because then they will be divided. Remember that the most memorable moments of fun will you spend with them and not necessarily all the places you visit.
Alone Time or Some Friends
You may also be a few hours with a friend or by yourself is not all bad, some may want to go to the beach or a museum, others will want to go to a restaurant, stay to see in a time specified then visit together elsewhere, but respect that schedule.
Have Way to Communicate
At some point someone is behind because stared longer an interesting site or struck him see something. Take along a cell to the location faster and have credit on their phones, not spending much time on it.
Security
Before you travel it is essential to investigate the hotel, times to be on the street will stay, and if there are any red zones on the site. Make sure that if you are traveling by car are all in order, does not mean that the car owner has responsibility for all, will also play support. If you are going to drink it in moderation, or a pair of all care, but remember not to abuse.
Share Activities and Schedules
Do not leave the responsibility to one person to cook, clean or book. Share those tasks that are very basic, you might be lazy, but it's better to give them and try for harmony. Also if all stay in a cabin or a room, agree to bath time so that there is more organization.
Leaning
Especially Be supportive and in any situation to feel like a brotherhood. Maybe someone lacks a little money, that cooperate all it is worth. Or that someone felt bad for some food or a fall, someone to carry a first aid kit can help, but mostly patience and understanding, because of a trip is that everyone is united.
Now with these tips, we hope you spend with amazing friends and memorable for everyone. Remember to take photos of those moments with friends.