As online courses have become the preferred training method of most companies, employees now enjoy greater flexibility and convenience while employers benefit from the cost and time savings that the e-learning platform offers. Certainly, the market for online training courses is a thriving one. For anyone who is considering building online training courses or is already in the business of offering e-learning courses, here are a few helpful tips on how to develop amazing online courses.
Set Clear Objectives
Usually, companies require their employees to take online training courses when there are new standards and procedures to be implemented. However, due to work demands and time constraints, employees may not always be eager to take these required courses. So, as to ensure that your online courses are worth everybody's time and energy, it is best to set clear objectives before you start building an online course and make sure that everything on the online course is aligned with these objectives. This way, employees taking these courses would only be focused on the information that they need to learn.
Inspire Online Learners with Design
Design is essential in keeping employees interested and engaged in your online course. The choice of font, color palette, images, and layout is crucial I creating a positive e-learning experience. With online courses, it can be quite challenging to keep learners engaged from start to end, but this is not impossible. With the right combination of quality content and awesome design, your online course can produce an amazing outcome for your e-learners.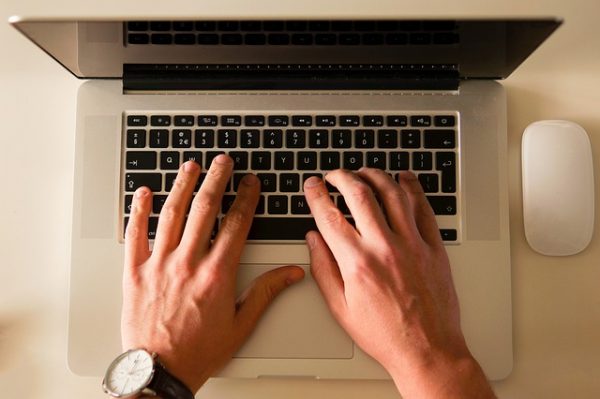 Make Your Online Course Interactive
The worst thing you can do when building an online course is to simply convert a PowerPoint presentation into a video. An effective online training program is one that presents information in various different media, including interactive ones such as games. Gamification for online learning is indeed the best way to keep even the most easily bored or distracted of learners hooked on your e-learning program. With gamification, you can keep employees on their toes, as the challenges and rewards complement their desire for competition, recognition, and achievement.
Assess Knowledge Retention with Tests and Projects
As with traditional training, every course needs to have a means to measure how well its trainees have absorbed the knowledge and skills that the trainees were supposed to learn. For every section, provide tests and projects that learners need to complete before they can move on to the next part of the course. This way, you can also assess how effective each part of the course is by the learners' scores. It is important that these tests and projects involve real world scenarios, so employees can apply their learnings to their work after they have finished the online training.
Ask for Learner Feedback
The good thing about online training is that you can always update your course and revise its parts for improvements. As you teach online through e-learning platform, you may want to ask for feedback from your learners, as this is one effective way to know which parts of your online course need to be improved. As we earlier mentioned, each part of the course needs to have a test or project. Once employees have finished a test or project, you will need to give them feedback on how they performed on these assessments and you can use this time to also ask for their feedback on how you can improve your online course.
With these tips, you can make online courses engaging for employees and give them a positive learning experience.
Michelle Gonzalez has been writing for SMEs across the United States, Canada, Australia and the UK for the last five years. She is a highly-experienced blogger and SEO copywriter, writing business blogs for various industries such as marketing, law, health and wellness, beauty, and education, particularly on e-learning platforms such as www.teachable.com.