Weddings are both an amazing and a stressful time. It's a day you want to remember for the rest of your life, but you also don't want to be spending the rest of your life paying off the bill. These days less of the old-fashioned rules of the bride's parents paying for everything are observed.
Make Sure You Have The Funds
If no one else is paying for your wedding it is important to have the money to do it yourself. You could take out a small personal loan, but make sure you are going to be able to pay it off in a timely manner. You could also use crowdfunding to get the money you need, having that as a way for people to give you a gift that you can really use.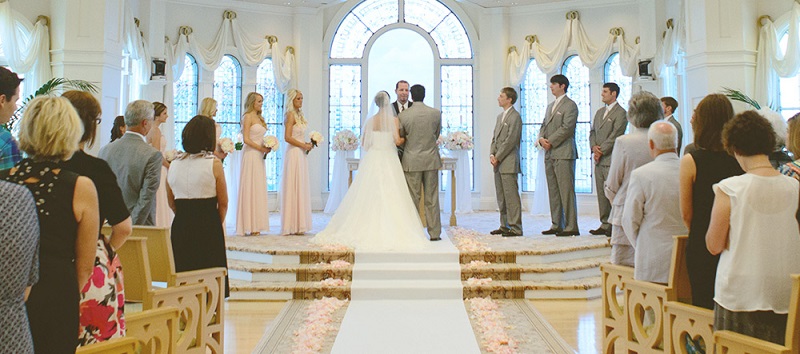 Get Those Invites Out
You might want to consider doing some "save the date" invites before it's time for your official invites to go out. Take some time to look into wedding etiquette for the right timing on all of the invite scenarios. While it may seem easy to just invite people using a Facebook event, think about what you're doing and the time of wedding you are planning before you commit to something so thoughtless.
Make Your Table Plans
Decorations and seating plans are both important, and both of them will be what makes the tables at your reception memorable. Your table plans start with how you will decorate them (are you doing a DIY wedding or are you investing in factory made items?).
Your table plans also include who will sit where and making table numbers to go along with that plan. Table numbers don't actually have to be a number, they can fit with the theme of your wedding, like these ideas.
Have Your Flowers Designed
You want the perfect flowers, from his boutonniere to the bouquet you'll be carrying. You need to determine if you want real flowers or silks, or maybe you want to get even more creative with paper flowers. This is also something you can DIY if you're the creative type.
Keep That Dress Safe
You also need to find your dress, buy your dress, get that dress fitted and keep that dress safe. There's also the dresses and tuxedos for the rest of the party. But, your dress, as the bride, is the most important. Keep it hung in a safe place where moths can't get at it and where nothing can be spilled on it!
There are plenty of things that go into planning a wedding. The most important thing is love. Don't let all that planning cause you to forget your love from one another and the fact that your love is the reason you're going through all of this.