With the emergence of interesting restaurants and food stores all around, one cannot simply resist trying a new taste every once in a while. However, there are also people who are in a serious and constant search for new and exciting food adventures. These people are unlike a typical person who eats only because of hunger or the need for satiety. These people who possess such an avid interest in food are who we call as foodie.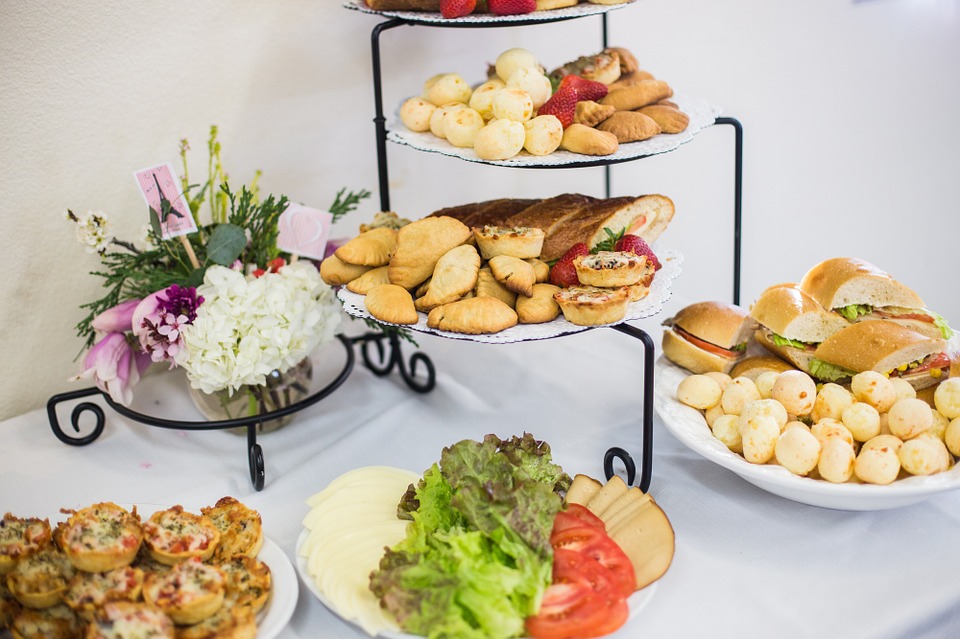 What Suits a Foodie's Wedding Catering?
One of the top concerns of a foodie couple's wedding is, of course, the catering. The catering should be no less than reflective of the couple's personality, especially capturing their love for food and taste. As a quick guide, here are top wedding catering ideas for foodie couples:
Presentation is key.
As great-tasting and mouthwatering as the foods are, the presentation will carry the appeal of the meal. Opt for something that is also aesthetically pleasing. As much as possible, try to incorporate some twists into the usual plating approach. After all, the foodie couple and the guests would most likely love something that is Instagram-worthy.
Involve some colors.
Colors are very important in the process of wedding planning. If they are a crucial factor in the choice of linens and clothing, then why not try to incorporate them in food preparation, too? Many caterers are spicing up the game by infusing colors into the food they serve. While uniqueness is the goal, the product should not come off as strange. The easiest avenue for colors is through desserts. That transitions us to tip # 3.
Set up a separate dessert table.
Foodie couples are definitely in it for some dessert. Here, you can play with as many colors as you'd like, since desserts come in various hues. For instance, if the motif of the wedding happens to be black and white – then, you might try adding some accents through colorful sweets or fruits. However, if the couple wants to stick with the black and white motif, then you may go for some Oreo cookies and baked goods with white marshmallows. The possibilities are endless – from s'mores dip to charcoal ice cream, there's really nothing more you can ask for.
Remember to print a menu.
Whether the catering is for a buffet service, sit-down, or family style, printed menus are highly encouraged. They may come in a large size for everyone's viewing, or in a small size available for each guest or for each table. These are to give the guests the anticipation for a great dinner.
Aside from that, they can practically see from here what they are being served with, so they can be informed should the food may cause some allergies or intolerances. And you can't deny it – a witty and creative menu comes close to the heart of our foodie couples.
Bear in mind that most of our foodie couples expect nothing but the best, the newest and the most interesting ideas – just like what drives them to go on their exciting food adventures. Take note of these and you will never go wrong in providing their dream wedding catering.
Ryan Davis is the owner of Argyle Catering the best company for catering Jefferson City, MO has to offer.