WeChat is China's top class social media platform which is famous everywhere in China. In all over the world, Facebook, Twitter, LinkedIn, GooglePlus and lots of famous app and websites are helping the people to engage their interest relevant communities and make their relationships strong but these services are not welcomed in China. China has its own social media websites which has remarkable features and have lots of interests for Chinese people. There are thousands of social media apps which work in China and popular due to many reasons depending upon their features and their usability criteria. Same as business communities are also taking interests to market their products and services by latest technological resources and WeChat is one of the favorite social media sources which is famous to deliver instant messages and quick responding campaigns. WeChat has many features and Chinese most favorite app by which Chinese solve their issues and get engaged due to many other reasons. Business persons can obtain this best and quick responding app to advertise their products /services and to get attentions of the Chinese people. Due to multiple features and great usage of Chinese App, WeChat advertising is booming in China and business communities are taking interests to use this great platform to market their ideas and unique plans to give awareness to their targeted markets and get quick response. Sales and revenue can be generated on behalf of quick responding resources and by making success product campaigns.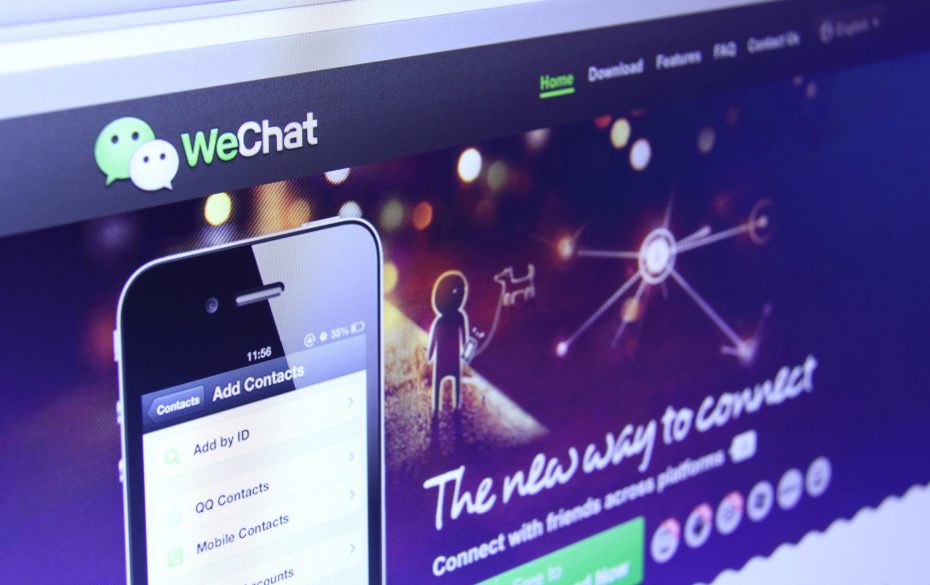 Chances of Products Survival in Opportunity Markets
Due to fast technological revolution and instant products delivery response, almost every wise business person want to reduce his/her time and energy to sell their products on reasonable prices. They introduce different plans and unique offers to attract their consumers and to make their relations ships strong to get positive feedback from their targeted consumers. Same as Chinese economy is getting progress day by day and new markets are welcoming to Chinese products. New opportunities and potential markets are taking place to existing markets. The people who do whole or retail business likes to increase their sales volume in short period of time. Due to great consumption in new markets, more and more resources are needed to enhance their businesses. New markets mean more chances to consume products and services which also mean that more profit. Chinese government making new deals and creating spaces for industrialists and all types of business communities to start their deals in new potential markets and increase the Chinese economic infrastructure. It is true as new markets seems attractive, business owners tries to attach these markets to their brands on urgent basis which influencing people to buy products due to many reasons and to fulfill their demand to find required products on their door steps.
Growth of Social Media Advertisement in China
Social media is fastest and quick responding marketing source which attracts people instantly. Chinese social media is also famous in all across China and Baidu (Chinese Search Engine) ranks to different social media sites and encourage search engine optimization (SEO) technique which business persons and other uses to get rank in search engine. All the efforts and techniques which marketing experts and SEO specialist's uses to advertise their products have specific values in search engine ranks. SEO experts use different types of techniques and advertisements campaigns to give awareness to people about specific items. Attractive media advertisements through print media, social media, electronic media and sampling helps to generates sales but the campaigns through social media is top trend and quick responding online source which is convenient and fast responding way of advertisement in all over the world and in China as well. Day by day, Chinese consumer markets are getting high standards and their purchasing power to buy quality products has been increased. More and more resources means more chances of products survival and great return of sales in short period of time. SEO experts and marketing experts can make attractive product campaigns to influence Chinese consumer markets and can attract vast number of consumers to visit specific websites or blogs to get their interest relevant products. Blogging, contents, back linking, commenting, paid linking, blog posting, guest posting, forums, directories, social book marking and lots of other techniques can help to build brand reputation and to increase overall sale volume. WeChat is one of the top trending online social media app which can be used for successful business advertisement in China.Growth of social media advertisement in China is increasing which creating more opportunities for business communities to get engaged with their targeted markets and get instant feedback. Choose carefully what you are targeting and what type idea can play vital role to get back positive response on behalf of successful marketing campaigns.
Further readings;