Every year, South Florida attracts thousands of tourists owing to its breathtaking blue waters and wonderful white sand beaches. One can explore its mesmerizing scenic beauty, immerse themselves (quite literally too!) in water sports, shop at the glamorous shopping centers and take part in other recreational adventures. But have you ever thought that you can also come to South Florida for getting a taste of their mouthwatering cuisines? Well, that's true. South Florida boasts of eye-pleasing as well as taste bud tantalizing platters of delicacies available at their plethora of exquisite restaurants.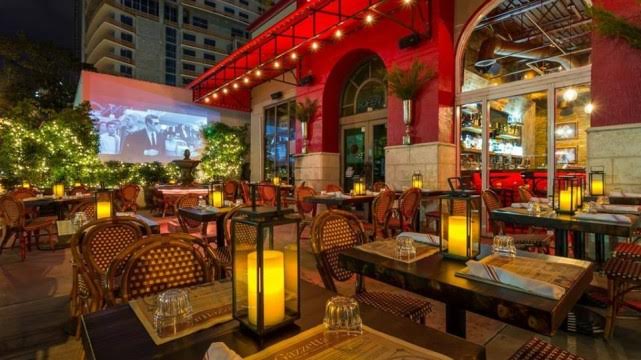 However, you need not worry about your pocket. There are websites like Charitydine.com that provides you with brilliant South Florida restaurant deals and discounts which helps you to cut down on your total bill and the best thing is that, a part of that amount goes to a noble charity organization. So, welcome to South Florida and indulge into the greatest food fest of your life. Do you want the authentic seafood delights? Or do you prefer gorging on Italian delicacies? Take your pick now.
Seafood Bonanza
South Florida is blessed with a breathtaking coastline. So, it is but natural that the restaurants here will be expert at providing you with the most authentic variety of seafood dishes. There are various restaurants which can enrich your dining experience with a waterfront setting or at least a panoramic view of the sparkling Atlantic Ocean and the white sand beaches.
Two George's– A spectacular restaurant in South Florida with the most mouthwatering platter of tunas, crabs and other specialties, Two George's is definitely a winner when it comes to seafood. Try Broiled Scallops, Maryland Crab Cakes, Pretzel Crusted Grouper, Pan Seared Tuna and other tantalizing delights from their exquisite menu. Patrons often come here to enjoy and relax with a pleasant meal.
50 Ocean– Along with its breathtaking view of the calm blues and white sands, this place is famous for its lip smacking seafood, dedicated and timely service and a pleasant ambience. Their Whole Main Lobster, Jumbo Scallops, Wild Salmon, Pan Seared Snapper, Sesame Crusted Ahi Tuna, and Skirt Steak are an absolute must.
Waterway Cafe– If you want to enjoy a mouthwatering waterfront meal, you must pay a visit here. Some of the most popular items of this place include Mustard Glazed Salmon, Coconut Almond Grouper, Sesame Tuna, Grilled Top Sirloin Steak, Filet Mignon, Florida Lobster Tail, etc. And the cherry on top is the floating boat bar which is quite a rage among the locals as well as tourists.
Italian Extravagance
If you want to get a taste of authentic Italian sausages, pizzas and pastas outside Italy, then South Florida is a dream for you. You can find some of the finest dining restaurants here which excel at Italian cuisines. And with charitydine.com, you don't even have to worry about punching a big hole in your pocket because if you buy restaurant coupons from them, you will get a lucrative discount on the bill.
Matteo's Trattoria– Having served Italian delicacies in South Florida for almost twenty-five years now, they have earned a wonderful reputation for themselves. Try their Penne Amatriciana and Veal Chop Valdostano but don't miss out on the recently voted best dish, the Chicken Matteo-seasoned with roasted vegetables and Italian sausages.
La Stella's– When your taste buds are craving for Italian, this is the best go-to restaurant. Take a dig at their Chicken Parmesan with Cappellini Pomodoro, Veal Milanaise, Chicken Scallopini, Pollo Scarpiello, or Linguine with Baby Clams and you will already feel like you are sitting in an Italian restaurant, gorging authentic Italian specialties.
Cafe Toscano– Another popular name in the list would be Café Toscano. They offer a refreshing platter of Italian delights including Linguine with Clam Sauce, Chicken Marsala, Veal Parmigiano, Chicken Francese, Broiled Jumbo Shrimp and some of the most delicious desserts imported from Italy itself.
Apart from these few, there are plenty of other places which too, reflect South Florida's brilliant journey of the culinary expedition. South Florida is your best destination of ultimate food fantasy. So, make some room in your tummy before visiting South Florida where an extensive food carnival is awaiting you. But make sure you grab your restaurant certificates from charitydine.com so that you can go easy on the pocket.