Maxi dresses are simply chic and elegant. When subject to the right styling, these floor sweeping garments assume an ethereal vibe which is lovely for summer, both at night and day.
You can find many options to buy maxi dresses online.  With so many options for cut, design and patterns, the key is to wear it in the most stylish way. Here are some styling tips to look the best in a maxi dress: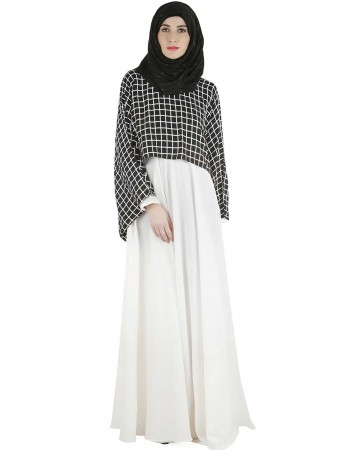 Most women connect maxi dresses with formal, dressy occasions. But this trend is changing. It has become stylish and chic to don a maxi dress without upsetting your fashion sense. However to avoid looking frumpy, it is needed to properly style your outfit. You are required to select the right style for your height, scale and figure.
FASHION TIPS FOR PETITE WOMEN:
The main concern of a petite woman is to keep from looking like a tent. Hence, in comparison to bigger and taller women, one has to be careful while choosing a maxi dress.
The dress must fit snugly. Most long dresses do not complement your short stature and can overwhelm you, giving you a shorter look. The tip is to choose a well cut style; a full length outfit which fits snugly to the figure of your body- particularly around the thighs and hips. Also it must fit well around your waist.
The next trick is to elongate your figure using a V-neck. A V-neck shows more skin, making you look leaner and taller. This type of neckline attracts the eye and directs it up and down- providing you a streamlined silhouette.
A next tip is to wear heels. To create extra height, wear pumps, high heeled sandals or wedges. Another tip is to choose solids and wear prints strategically.  Go for dark colors and neutrals like chocolate brown, black, green and deep plums that make you appear taller. But choosing colors matching your skin color will also work well for petite frames.
Avoid huge patterns and choose prints of medium scale. Your best options are vertical prints and slim prints.
FASHION TIPS FOR PLUS SIZE WOMEN
Long maxi dresses are ideal as they minimize large legs and hips. Try and wear wide straps. These will help many pus sized women who sport much weight in the upper arms. Avoid spaghetti straps which will make you look bigger.
Large prints complement a heavier figure much better than small ones. Dark and solid neutrals like olive green, brown and black make you look thinner and smaller. Those with thick waist can benefit from a large brown or black stretch belt worn around the narrowest part of your torso. This will highlight your waist and give the appearance of a lean frame.
Go in for a V-neck. It will create a vertical line on your shape. You will look leaner with more skin show. If you try to hide your figure in loose fitting maxi dresses, it will give a boxy look. Go for designer maxi dresses which fit snugly around your body. Also, while choosing prints, go in for prints scaled to your body size.
These are some styling tips for wearing maxi dresses.