While living in digital era and digital marketing we are experiencing many other ways to promote our products, services and brands. Trade show is still active and an effective way of marketing along with launching new products. Most of the folks have built their habit to visit exhibitions or trade show to get aware about new launching products or new promotional deals of the brands that they are using already. Though new technology is changing rapidly and have innovative pace to bring products before the users but trade show exhibition is still have its own charm.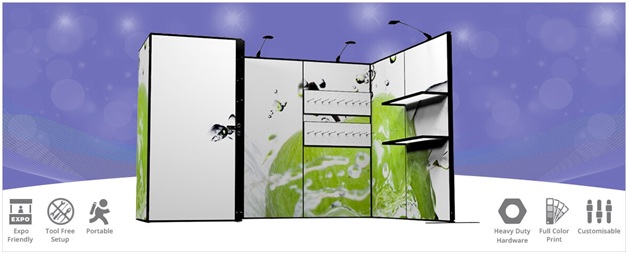 Here we are discussing key benefits of trade show marketing that would give a boost to your brand.
A Well Decorated Trade Show Set and Everlasting Effect:
Obviously when we are participating in a trade show or exhibition we are competing hundreds of related products and brands as well. So it would be better that we must have a sound knowledge about the trade show how to make it effective and along with take benefits from? It is very essential to make your booth very colorful and decorated as the demand of the situation. There must be some best lightening arrangements. We must make a dynamic and strong signage at the trade show so that we should be able to attract most of the customers along with generate leads.
Trade Show has More Leads Generation Potential
When we are investing at trade show marketing we must keep in mind how much this investment will back and boost our sale or not. Trade shows are the best ways to generate leads and give an extra benefit to the visibility of our brands. If we pre-planned of QR code and attached with lead generation pages or social media accounts it would set good enough effect on sale and promotion.
Target Audience and Direct Sale Opportunity
At a trade show we are serving our products that is very close to the users of this product. Here is the best opportunity of direct sale that would add extra amount in our revenue. That would be
Trade Show is the Best Networking Place
At a trade show we are renting a specific place to erect our product's booth with dynamic coloring along with high definition visual effects that might be possible will grab the attention of other brand owners and marketers. That is good place to build a strong and personal network with the brand owners and customers as well.
Trade shows offer big benefits to businesses of any size. By combining exposure to a large number of potential leads with the ability to interact personally, trade shows offer an experience for both the business and attendee that other forms of marketing cannot. Though virtual events and other technologies are slowly gaining popularity, few marketing methods compete with the potential of trade shows.