In a recent review Anthony Munk has been described as the highest paid Corporate Executives in Canada. While it might seem unbelievable, but he actually started his professional life as a bond salesperson and silently announced his excellence in marketing as well, potential in Canadian industry. Remarkably, regardless of being the son of the distinguished Hungarian industrialist Peter Munk, popularly referred to as the 'BARRICK' man, Anthony pursued for building a career with his own ability. He achieved the position of Vice President in Credit Suisse Group, and subsequently joined Onex Group as its MD. He is now in the role of Senior Managing Director at Onex Investment Group. In his father's company BARRICK Gold, he is positioned as the Non-independent Director while at Cineplex Inc, he is an Independent Director.
Previously, Anthony worked as the Chairman for Husky Injection Molding Systems Ltd and also acted in the role of a Portfolio Manager at Guardian Capital. As of today, Anthony Munk is an extremely distinguished name in Canadian corporate segment. The famed business personality has been activated as the board-of-Directors in a number of corporate companies. To name a few are Cineplex Inc., Cineplex Entertainment Corp, Cineplex Entertainment LP, Cineplex Entertainment GP, Aurea Foundation, Munk Peter Charitable Trust, Barrick Gold Ltd., Tomkins Building Products, Inc., JELD-WED Inc, and Art Gallery of Ontario Foundation. As the Managing Director at Onex, Anthony Munk has been responsible for taking care of its business branches including Realty, Building Materials and Constructions plus Hospitality.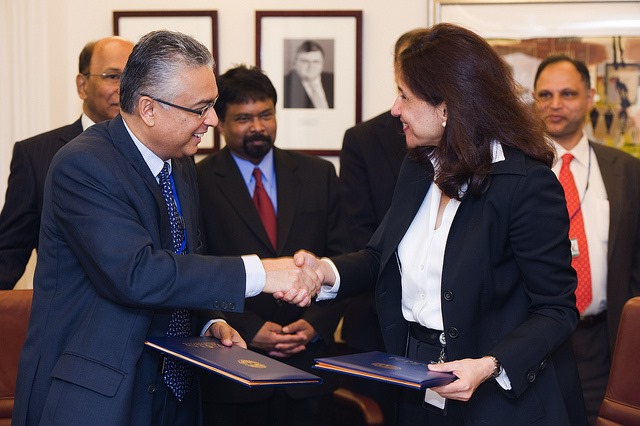 Other than this, at Onex, he has undergone a series of business acquisition deals and incidentally, takeover is his top favorite endeavors. The key objective of these acquisitions is buying well distinguished private equity companies that are in ill health, their refurbishment from all directions keeping the brand-image intact and making them profitable venture under Onex Investment administration. These days, Anthony is one of the extremely proficient, super dynamic takeover tycoons in the world. He has also been aimed to enter and advance Onex's business activity in vast European market.  In order to establish his supremacy in northern American Movie Industry, baked by a partnership Anthony has successfully included a number of heritage theaters like GRUPO CINEMEX in Mexico, Star Theater in Michigan, Loews Cineplex Corp. He has paid $327 million for buying GRUPO and with this he is significantly present in Canadian Silver Screen and theater business segment.
Incidentally, the disorderly situation in North American Theater Industry made lots of theater owners bankrupted. This was a great opportunity for Anthony to play his master stroke. Nonetheless, as his endeavor of taking over these theaters has saved millions of people from unemployment, his project has been highly appreciated by the film industry people. With the acquirement of the SIG COMBICLOC Group AG, Anthony Munk as well, Onex Corp Inc has come in the news headlines.  SIG the producer of internationally famous brands of Swiss Juice containers has been picked for $4 + billion by Anthony in intense competition with the Partners Group AG. Anthony is fond of skiing, playing golf and prefers spending his holidays at Georgian Bay, Ontario at his magnificent summer house.