There are many handy and highly efficient devices we can use to get rid of different types of waste and debris from our backyard. When it comes to removing tree branches and other wooden pieces, then you should not have any dilemma about the choice- for this purpose, the most efficient device you can use is the wood chipper machine. These tools just have a special place in the "arsenal" of every serious homeowner who enjoys in landscaping. This is, at least, what they say about it.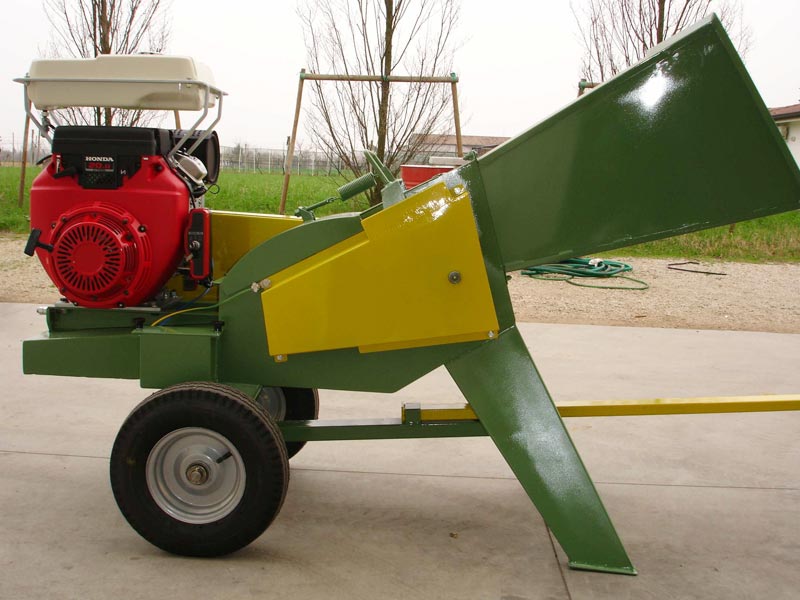 Unlike the old days, when we had less choices, comparing it today, we can choose between many different models and types. Each of them has certain specific features and characteristics, which means that you should be informed about them before you actually decide to buy one. Basically, you can choose between mobile, mounted and semi-mounted models. Of course, the price will depend on many factors such as capacity and power. So, think twice before you go to the store or order online for your first wood chipper machine.
Do you know what the original purpose of the wood chipper machine was? You probably think the first model was used in landscaping, right? No, this is not correct. The idea that first designers had in their heads was to make one device that would allow both people and companies to produce "green" fuel for heating. Essentially, the only thing you have to do is to collect all wooden waste from your backyard and turn on your precious wood chipper machine. After a second or two, all wooden branches will "disappear" and come again in the form of small chips- the perfect replacement of all fossil fuels. Of course, people realized that these devices could be used for something else. And this is how we got the modern and medium-sized wood chippers, a heavy-duty special equipment for producing wood chips.
As we already said, you have to be informed about the features of different models if you want to make a good choice. Finally, you should choose the model according to the type of material (trees) you are planning to convert into the chips. You have a wide range of models- some of them will be perfect for the smaller branches or leaves, while others are designed especially for the whole trees. When we are talking about commercial or industrial wood chipper, some of the most powerful models are able to cope with trunks of more than 50 centimeters in diameter! As you can see, the more you know, the better decision you will make. It would be ridiculous to buy an industrial machine without having the right information.
Once you have gathered all the necessary information, you are ready to make the best possible choice. Happy chipping!