With the cold winter winds blowing around you, it is time to say bye to all your summer accessories. Just when you think that it is the time to pack all your favorite pair of sunglasses and scarves in the closet, we bring you this guide that suggests that you can keep some of your summer ensemble handy for winters. Yes, you hear it right, there are several ensembles and accessories and that you can carry ahead in winters while you plan to workout. In this post, we will be discussing with you all those accessories that you would need for your workout in both summers and winters. Let us start the list.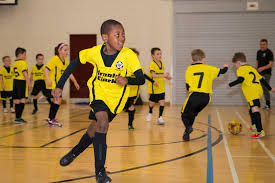 Keep It Sun Proof
Make sure you have sufficient guard when it comes to protect yourself from scorching sunlight. This is possible only when you wear sunscreen of required SPF. When planning to roam around in sizzling sunshine in winters, you will have to make sure that you wear the SPF sunscreen as you do in summers. Many people commit the mistake of not wearing the sunscreen in winters believing that you do not need it. When you practice yoga in sunlight, you will have to ensure that you stay all protected. Even on a cloudy day, the sunrays tend to reach you, which means SPF is essential.
Keep yourself Hydrated
Make sure that you keep yourself hydrated even when you workout in winters. While working out, your body tends to perspire and lose water at the same level for both summers and winters. This means that your summer water bottle needs to be by your side even when it is winters. When trying to deliver the desired performance, keep on sipping water to balance the water loss.
Sweat Proof Apparels
Who says that your sweat soaking pants and tops are going to stay with you only throughout the summers? The intensity of your workout is going to remain same, no matter if it is summers or winters. This is why you need to keep all your sweat absorbing pants and tops ready for workout in winters. You cannot work out when you wear layers of clothes over your body. You will have to stick to a single tank top or t-shirt teamed up with yoga pants.
Get Some Foam rollers
For all those who are involved in practicing foam rolling in summers, can take the foam rollers ahead for winter use. These are best for those who wish to maintain the right temperature for enhancing the workout session. The foam rollers help in winters when the temperature is quite low. You can perform more intense and long workouts while altering the after affects such as sore muscles. You can say bye to tight muscles, which tend to restrict the movement at all stages.
With JustFab's fitness line, Fabletics you can create an amazing yoga ensemble that meets both style and comfort at all levels. All that you need to do is to drop by the store online and start shopping.