Custom features in the home are always a good idea. Not only do they add value, but they give the design a unique, high-end look that you aren't going to find in just any house out there. In today's design world, there are a lot of different concepts popping up for unconventional features that stand out and make a statement. Style, after all, is just as important as function in the home. With a sliding barn door and accompanying rolling door hardware, any room can get a great upgrade without a big investment. Plus, there are enough styles to go around so that everyone can create the perfect room for their tastes.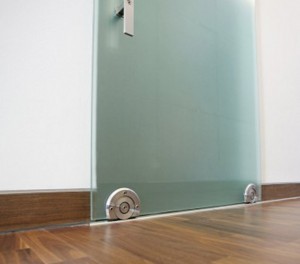 Custom rolling door hardware is as vast and unique as the people who are shopping for it. Hardware includes everything from barn door hinges and barn door track to handles, pulls, and other accessories that will outfit the door that you install in the home. The door itself can be made from a number of different materials or pieces, giving you the chance to create a totally unique look. If you add to that the fact that you can customize every piece of hardware, you're getting a door that's like nothing else out there.
Rolling door hardware comes in plenty of different designs and styles. The most popular finishes include:
Rustic, charming hardware

Sleek, modern designs

Contemporary hardware

Industrial styles
Of course, these aren't the only types of hardware that you can find. Look at sites like Pinterest and Houzz to find inspiration for your own designs and you'll see thousands of different options for hardware, handles, hinges, and more. It's going to be up to you to find what you like best but you can guarantee that there's a style out there for your tastes.
The sliding barn door is a great focal point in the home, but it also offers a lot of functional value. For starters, it doesn't take up as much room as a traditional swinging door would, giving you more floor space to work with. It also offers a chance to divide rooms for semi-open floor plans and flexible spaces throughout the home. This sliding door takes up minimal space on the wall and makes a much bigger statement than any other door you could install. Plus, you can even use the rolling door hardware to create an art piece out of a barn door rather than an actual door that is used in the home.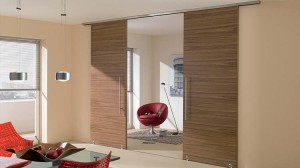 Innovative Design Trends
In the 21st century, people are looking for a better way to make a statement with unique design features that are unlike anything else you see in the home. The sliding barn door and its accompanying hardware give people that and so much more. Whether someone needs to open up a space, fit in a door that doesn't take up floor space, or even if they just want a design that is more unique than the typical door, this is the way to go. Modern high-end design caters to stunning features like barn door hardware, library ladders, accordion doors, and other unconventional resources for separating and accessing the space in the home.
Rolling door hardware comes in so many styles that it's sure to meet your design needs, no matter what those might be. Get inspired by other designs made from this great hardware and the addition of a sliding barn door, and get the charming, rustic, modern, or industrial look that you crave with ease.