The UK's Big 6 energy firms have long been berated for their lack of regulation and abuse of power. However in recent months, it seems that these dominant energy firms are starting to be brought under control, as Ofgem has stepped up its authority in the sector to promote a fairer approach to energy.
After warning Scottish Power that its shocking customer service could not continue, Ofgem have followed through with its threat by introducing a penalty, after the firm failed to meet targets set by the regulator in November 2014.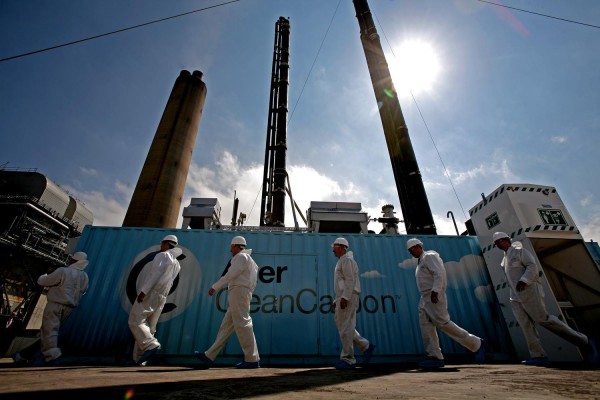 Poor Customer Service
Scottish Power has been battling with its customer service provision since the summer, when a system switchover wreaked havoc on its communications with customers. Complaints spiralled, and waiting times on the phone reached unacceptable levels, causing outrage both amongst customers and the media.
Ofgem took action by launching an investigation into Scottish Power in November, and assigned 3 targets to the energy firm that they had to meet within three months.
The targets included cutting down on the number of late bills sent, reducing waiting times on the phones for customers, and addressing the huge number of complaints submitted by customers to the ombudsman, before the end of February. Scottish Power was told it had to address all three in order to satisfy Ofgem, or a penalty would be incurred.
Failing to Hit Targets
Although Scottish Power has successfully reduced its call waiting times and improved the process for sending out bills on time, the firm is yet to fully tackle the backlog of Ofgem complaints. For this reason, the regulator has implemented a 12-day sales ban on the energy firm, preventing it from taking on any new customers during this time.
The move suggests that if the company cannot meet its obligation to existing customers, then it should not be able to take on new ones until it has improved the service it provides.
A 12-day ban may seem insignificant, but it's an important first step in making the Big 6 accountable for their actions. Until now, there have been few processes in place to make dominant utility firms take responsibility for the service they provide; Ofgem has now demonstrated that it has the power to penalise those that don't take customer service seriously.
With this expanded role in regulating the energy sector, it's a positive sign for customers throughout the UK who are tired of 'putting up' with poor service providers.
At a time when many UK households are switching to smaller, alternative energy firms in a bid to overcome the challenges of dealing with the Big 6, firms like Scottish Power may no longer be able to call the shots. Along with improved industry regulation, times are changing fast in the energy sector as customers and Ofgem put their foot down to demand a better, fairer service.
What do you think to this? Were Ofgem right to do what they did. Tell us your views in the comments below now.
This article is written by Kelly Gilmour Grassam, a freelance copywriter from Yorkshire. You can follow her on Twitter at @KellygGrassam. This article has been written with helpful information from Every Contact Number.