Although vaping is a great way to give up smoking, and to break a nicotine addiction, it offers so much more than a temporary solution.
The fantastic range of eJuices, which are also available in nicotine-free versions, mean that for some people vaping is a lifestyle choice which they enjoy long after the desire to smoke has faded.
In fact vaping has become a new celebrity accessory, with many stars from around the world being seen out and about with their own personal vaporiser. Here's a look at 7 A-listers who have gone public with their love of vaping.
1) Katie Perry
The Roar singer who performed on the worldwide stage at the 2015 Superbowl is the queen of cool and isn't afraid to show off her eccentric tastes. However, she was recently snapped relaxing with an advanced vaping set up, allowing her to enjoy her own personal puff and a bottle of beer.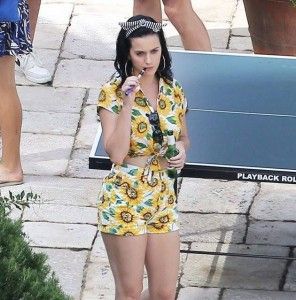 Perry isn't a renowned smoker but has been spotted with a cigar in the past so it seems that her new vaping gear might be a more socially acceptable alternative than a Cuban?
2) Robert Pattison
One of the hottest actors in the business, whatever Robert Pattison endorses is bound to gain an instant following so his love of vaping can only be a good thing. He was first handed an e-cigarette when he was with his ex-girlfriend Kristen Stewart in an effort to quit smoking. He's frequently seen out and about with his blue tipped device glowing, so the tactic seems to have worked.
3) Kate Moss
One of the original supermodels, Kate Moss is renowned for her hard-living, partying lifestyle. But it seems she's trying to cut back in one or two areas as she is apparently no longer smoking cigarettes, and instead has chosen vaping instead. The slender supermodel has posed with tobacco cigarettes on the catwalk recently but for herself, has chosen to go with the electronic option only.
4) Courtney Love
Another celebrity who is famous for their rock and roll lifestyle, reformed punk singer Courtney Love is now a fan of e-cigarettes. In fact, Love has become such an advocate of vaping that she recently starred in an advert for US brand Nijoy.
5) Leonardo di Caprio
Leonardo di Caprio is one A-lister who is very much ahead of the pack in setting trends, having been an advocate of vaping for many years. Di Caprio regularly vapes in public and has been instrumental in turning some of his fellow stars onto e-cigarettes and away from tobacco. As well as being seen using his personal vaporiser at the Golden Globe Awards, di Caprio has openly puffed away on them during press conferences for film releases.
6) Simon Cowell
Rather surprisingly, the music mogul Simon Cowell has switched his allegiance from tobacco to e-cigarettes, after quitting a 40 a day habit. He previously swore that nothing would take his precious cigarettes from him, but Amanda Holden leaked the news that her fellow Britain's Got Talent judge had made the change and with the help of vaping, was trying to quit nicotine for good.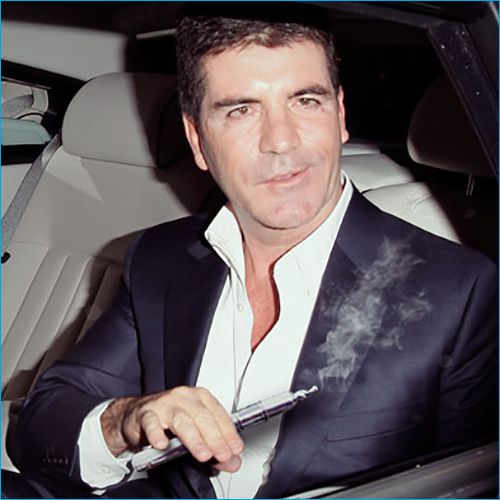 7) Johnny Depp
With his own very individual style, Johnny Depp is in a class all of his own, and has experienced success as a music producer, an actor and even as a musician. Although, his image often involves what appears to be a cigarette in his hand, or a cloud of smoke surrounding him, all is not quite as it seems. Johnny quit tobacco many years ago and now can even be seen vaping rather than smoking in his movies. The cloud you see around him isn't smoke, but harmless vapour.
Conclusion
With more and more studies supporting the health benefits of switching to vaping from smoking, there's a real trend emerging. Not just an easy way to gradually reduce a nicotine addiction, vaping is also a very enjoyable – and undeniably cool – habit for many people as well.