England got hit hard by flooding last year, and it became painfully apparent that the nation's flood defences were not up to par. It is too late to help some families, of course, but the government has recently approved funding of more than 1400 flood defence projects throughout the nation that are estimated to protect some 300,000 homes. The investment of £2.3 billion will be spread out over a six year period, and the projects those investments fund will help prevent an estimated 30 billion pounds worth of property damage.
In recent years, spending on flood defence has been lacking, and even cut, with the money being used for other priorities, leading the Labour party to accuse the ministers of failing to be proactive and claiming that this new investment does little more than put us back where we should have been in terms of spending. Even if true, it is a welcome change. Last year, many communities in Somerset were underwater for over one month.
Many residents have still not received assistance, and the flood defence projects intended to protect those areas have not been properly funded until now. Some of the people impacted by last year's floods are still forced to live in the upper rooms of their homes, because the lower floors are uninhabitable. [If you want to see some striking photos of just how high the flood waters got in the area, click here for the BBC post]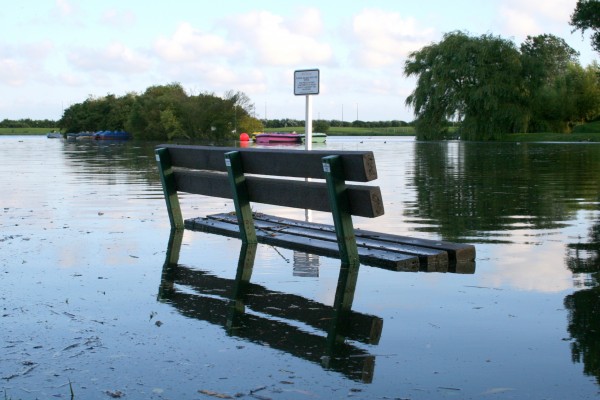 Where Is The Money Is Going?
With some 1400 projects to be funded, we lack the space to list them all, but some of the larger ones include:
£196 million to fund defence works along the Thames Estuary
£80 million to fund similar projects along the Humber Estuary
Another £73 million for the Boston Barrier
£57 million for the Oxford relief river
£17 million between Tonbridge and Yalding
£15.5 million for beleaguered Somerset
The two most noteworthy here are the money going to improve defences along the Thames Estuary, a project that aims to alleviate the risk to over 8,000 homes, and the money to be spent in Somerset where so many are still feeling the effects of last year's floods. The Somerset money is estimated to benefit some 7,000 properties, all told, and includes 4.2 million pounds for Somerset Levels and Moors. These funds are part of an ongoing, longer term commitment to the area of some 35 million pounds between now and 2021.
While the 196 million pounds that is to be allocated for the Thames Estuary may seem like a staggeringly large investment, David Hodge, Surrey County Council leader indicated that it would not be nearly enough, and that it would leave the seven local authorities in the region far short of the money actually needed, and see them scrambling to find an additional 120 million pounds in order to properly fund the area's flood defence works.
Walking a Tightrope
One thing that's making matters worse is that the UK is still running a national deficit. Yes, austerity measures have shrunk the size of it, but the nation is by no means out of the woods yet. At present, the government seems to be more interested in funding projects that will see the greatest total impact to those areas deemed at most risk, but it is doing so at the expense of funding regular and ongoing maintenance for flood defences in other areas.
This may well simply trade one problem for another in the longer term, though that remains to be seen.
For additional reference regarding flood defence spending, Gov.uk has some excellent resources here.
Fraser Ruthven is the Growth and Strategy Manager for London's leading drainage company – London Drainage Facilities.