For any individual, moving a house or an office seems to be quite hectic and stressful job to be done. One might not want to move until and unless he needs to face something undesirable or there is some strong need for. Even if you have to move within your office from one floor to another still it seems to be tedious task. After all the stress, relocating has its own charm. It is quite exhilarating as well as one might be quite excited to move to the new place. No matter how big or how small relocation is, it needs you to put some extra efforts and time. The best thing for office removals is to hire the professional office removal companies and then just step aside. Let the movers do what they want to do as they know what they have to do. What you need to do is to keep your business staying productive while the relocation is being performed. It is quite essential as relocation is not a one day task. It is usually performed in bits and takes some reasonable amount of time. As a good businessman, you must always try to minimize the downtime when the office is being moved.
• If the relocation is not a bigger one then try to perform it on weekends so that during the day offs you can get back your internet connections and can also set up all your devices and get them ready to work. Your move must be planned enough that you must know in the beginning that when you will get all your devices in working condition. After looking at the size of your move you can carefully plan your move. In such a situation, if any downtime will be observed that will be on Saturday or Sunday so none of your clients or customers will be affected.
• While moving, you need to be prepared for anything at any time. Nothing is unexpected so do not assume anything in advance. Things might go in the opposite direction, keep calm anyway.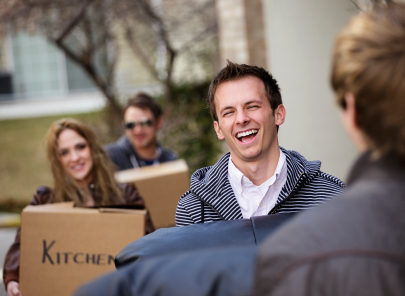 • When you are going to perform the office removals, you must upgrade some of the equipment. Like CRT monitors must be replaced with flat panel monitors. Do present upgrade as your reason to move. During this operation, also try to upgrade all of your software. Try to enter into the new place in better and improved state.
• Moving is an unexpected process, as discussed earlier so it might take more time than expected. In such a case, do not panic. It happens in majority of the cases of office relocation that for some reason or another more time is needed. In such cases, try to work remotely. Try to keep your laptop synched up and your software upgraded so that you might work remotely as much as possible.
• Before initiating the office removal operation, always create a backup of all your data. This is because if you are going to upgrade all of your equipment and software then in any case you might not lose any of the information. Also, it will help you to start working straight away as soon as you have been relocated. It will allow you to save your time and minimize the downtime to the large extent.
An earlier planning, the use of technology and the help of professional movers can make it possible for you to perform the office removal in a painless way. Such a strategy can also help you in staying productive throughout the process.