Style
Sliding doors are widely used for wardrobes. They give a contemporary look to your bed room. So when you think of buying sliding doors, you should also consider your bedroom furniture and home décor as these doors should fit your home style. Though all the furniture in the bed room can't be in same color, they should coordinate well. Using mirrors in the wardrobe door has increasingly become a popular trend. There are plenty of choices when you think of wardrobe with mirrors. Some of them come with a single mirror panel and some others come with two or more. A long wardrobe with multiple mirrors can make your bedroom look bigger. A wardrobe is taller than any other furniture in the bedroom and they look very predominantly. Hence you should choose it very carefully. You should also consider the aesthetics and functionality of the wardrobe you buy. Sliding doors are also known as bypass doors. They let the sun light come inside and they are quite easy to maintain.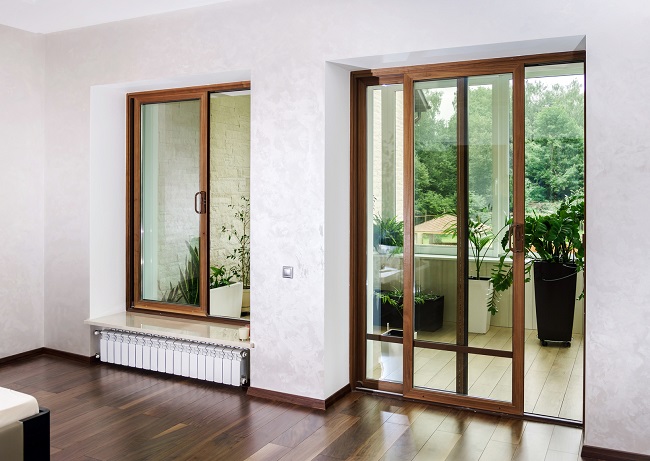 Size
Most of the manufacturers produce doors with a minimum width of 16 inches and a minimum height of 60 inches. Although the doors can be custom-made, it may cost quite higher. The thickness of a door is usually 1 ¾ or 1 3/8 inches. The standard size of the door will be 6 foot 8 inch height. But 6 feet 11 inch and 8 feet height are also available in the market. High-end sliding doors are the latest fashion and it can curve around some 90-degree angle. Few door sets that can be used in the exteriors come with windows at sides. Many companies also make matching windows that are in rectangular and circle shapes.
Color
If you choose a vibrant color like royal blue or fuchsia pink, it can suit the mood of the room. Choosing subtle shades like silver grey or cappuccino will create a calming atmosphere. When you shop for the sliding doors, you can ask for a sample of panel to the shop owner. With this, you can check whether the color matches your bedroom's furnishings.
Material
Usually, the best wardrobes are made from medium to very tough wood. If you have budget concerns, you can get doors that are made up of particle wood and laminate. Though it is available at lower prices, it will not last for longer time. Moisture and dampness can cause the wood to warp. Doors made up of solid wood can be durable and looks elegant. Apart from wood, you have some more options in materials including aluminum, steel, vinyl and fiberglass. You can decide the material depending on your requirements. Fiberglass gives the look of genuine wood and they withstand in any climate. Aluminum doors are less in weight and robust, yet they are a cost effective choice. It is also corrosion resistant. Steel is also an economical option and it is a good choice for any weather conditions. These are rust-resistant and they require very low maintenance. Vinyl is highly durable, energy efficient and it will not fade out, peel or rot.
Energy Efficiency
If you are building your own new home or renovating your existing home, you may want to install energy efficient products. Choosing the sliding doors is a good idea for the people who give the first priority to energy efficiency. You may also consider your climate before selecting a sliding door for your home since these doors can pay for them with the help of reduced energy costs. You should also take in account of R-value, U-factor, UV coatings, Low-E glass and other options. 
Aforementioned things help you to buying of Sliding Doors Melbourne. If you like to know additional than see here.