Sri Lanka's economy has grown and continues to grow rapidly which is attracting huge number of foreigners. If you are already living there you will know yourself that Sri Lanka is an excellent place to be for expats. It is an island that has a population of about 20 million and has plenty of activities to offer. Here's what you need to know if you are planning to move to Sri Lanka.
Life in Colombo
Colombo is a perfect location if you love the buzzing city life. It has many amenities but there are very few places in the city to relax and experience the cultural scene of Sri Lanka.
Many expats are found spending their time usually in bars, luxury hotels and swimming pools. It may sound exciting but one might get bored eventually. Most of us look for change which is not difficult as you can take two to three hours of train to a completely different location where you may find yourself in a more lively and vibrant cultural site of your liking. You can go visit the World Heritage site of Galle fort which will send you back to the Old Dutch times.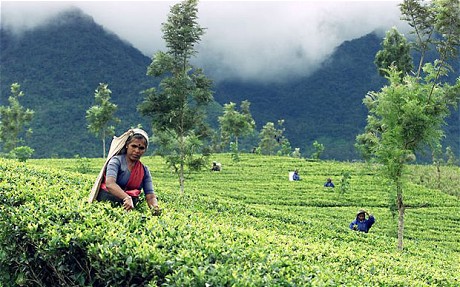 Learn Sinhala or Tamil (if possible)
No matter which part of the world it is, it's always difficult to settle in for expats. Life in Sri Lanka is very family oriented and people do not socializing much. In the start you might find it a bit unusual but sooner you'll get to know about the culture more clearly. Not able to speak native languages can be a little disadvantageous so if you find a possibility to learn Sinhala or Tamil language, make sure you grab the opportunity. English is not a very common medium in Sri Lanka. But this doesn't mean it'll make your life harder as many expats in Sri Lanka still use English as their primary language.
Have Some Delicious and Diverse Local Cuisine
Many expats don't like trying new things when they arrive here. But you can forget about the rest and enjoy the delicious cuisines Sri Lanka has to offer. If you are a sea-food lover you will fall in love with the place with a first bite but that's not it. You will find all sorts of food here, so you'll get something to your liking. The family life of Sri Lanka also revolves around meals. During Christmas and their own Buddhist festivals all relatives, friends and colleagues are invited on a lavish feast which is enjoyed by all. In short if you ask what people in Sri Lanka eat, you'll be told 'Rice' and 'Curry'. You will find the taste of Sri Lankan food to be very distinctive. If you happen to be travelling to Southern part, you will notice the food to be spicier than any other part of the country. You will also find many vegetarians who enjoy eating vegetables with their favorite rice and curry.
From a perspective of an expat, lifestyle in Sri Lanka is very vibrant, lively and rich in culture. Planning a visit to Sri Lanka? Book your flight to Colombo via Air bridge Travel to get the cheapest rates on the web.
Author Bio-
A dedicated travel writer Anas Ahmad who loves to transfer his wanderlust onto a page and also read other's experiences about travel. A spicy food aficionado along with things sweet.  Lives on the personal motto of "bring it on!" and a particular lover of simplicity.