With the blend of different cultures, India has a wide range of different cuisine, people from different states have a different choice of food and hence we have a wide variety of food. Some of the states make their food by using a wide range of spices and some states keep its food quite simple and healthy. The major difference is found in the south Indian and the north Indian cuisine.
Generally, in North India, people prefer to have their food made with the use of lots of spices and aromatic food items hence the food made in the Northern region of India looks very tempting and delicious but yes it sometimes lack the health part whereas when we talk about food and dishes from the southern part of India, it is absolutely different of what we discussed the food made in the Northern region.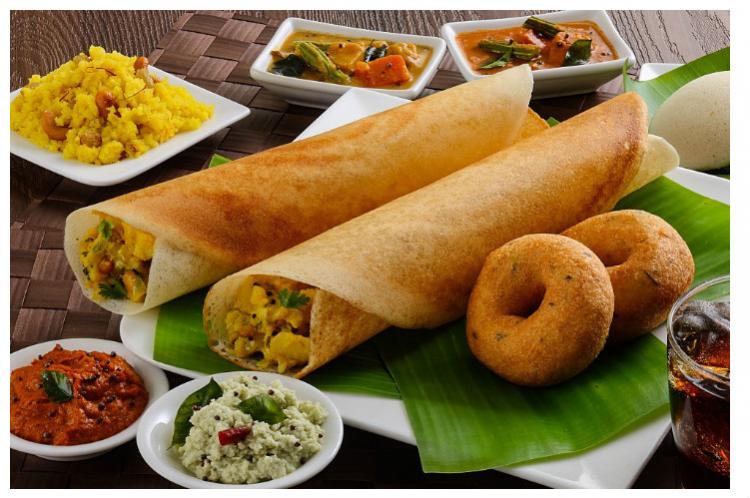 The food cooked in south India is quite healthy and rich in nutrients and involves fewer spices. As Southern India is known for the coconut farming hence this can be seen in the cuisine as well. Mostly all of the dishes prepared in this region involve a lot of use of coconut. Some of the most common dishes coming from south India are Dosa, Idli, vada, appe, lemon rice, curd rice, sambhar, coconut chutney etc.
Appe is one of the very common and most loved dishes in south India, made from semolina or rava this is one of the best and healthy breakfast option. This dish does not involve even a single drop of oil hence for those who want to lose weight. As per the dieticians, semolina is rich in fibre and has no fat content hence topping semolina with some green vegetables and making appe can be the best and tasty breakfast option. As breakfast is a very important meal of the day, it has to be healthy and less oily so that you don't feel sleepy after having your breakfast, therefore; appe or ravachilla is the best option for a tummy filling breakfast. Appe recipe in Hindi can be easily found over the internet or in a lot of recipe books. As YouTube is the best option to learn any of the dishes you want, one can find a lot of videos to get help while making appe.
The mandatory thing that one needs to have while making appe is the appe mould which is easily available in the market. Not just with Rava or semolina, appe can be made using rice flour, as rice is commonly used and available in south India so generally most of the dishes have rice flour as the major ingredient be it dosa, idli, uttapam etc. Also, appe are common in Maharashtra but they make it in a different style, like appe in Maharashtra are made using mix dal, which is another very good replacement of rice flour. Moong dal appe is another best option for a healthy breakfast. So learn the recipe now and start with a healthy diet.