Members of the medical fraternity spend hours to treat patients and research solutions for various ailments. However, finding and investing in property might sometimes be a bitter pill to swallow.
If you are a physician, you can avail a home loan for the construction or purchase of your home, from several non-banking financial companies (NBFCs).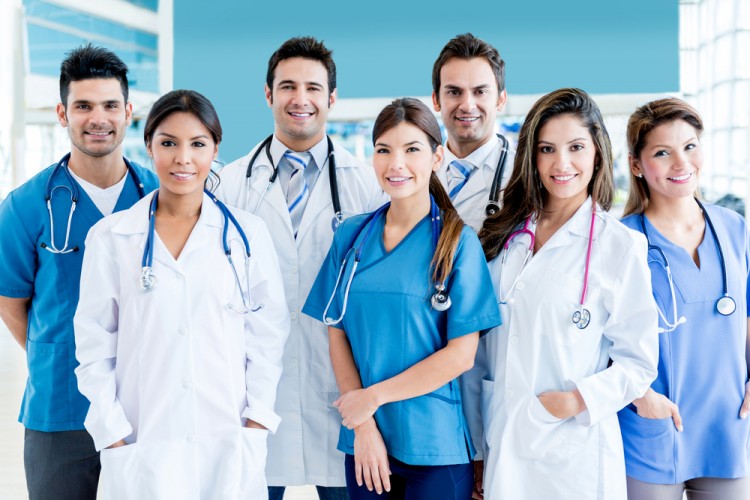 One such NBFC is Bajaj Finserv. Its Home Loan For Doctors is just what the doctor ordered for supporting your dream of owning a home. They also help doctors with property search services.
Benefits Of Bajaj Finserv Home Loan For Doctors
High Loan Amount
Bajaj Finserv offers home loan products specially designed for doctors. Given the high rates of capital values per sq. ft. across the various cities, you can avail a loan amount up to Rs. 2 crore.
City
Capital Values Rate/Sq. ft. (INR)*
(min – max)
Chandigarh
2100-5200
Ahmedabad North/West
2500-3300
Ahmedabad South
1500-1700
Ahmedabad Central & SG Highway
2900-4800
Chennai
2900-9500
Bangalore
2400-5800
Hyderabad
2800-5500
Kolkata
1900-4000
South Delhi
19000-38000
West/North Delhi
11000–16000
Noida
3300-5400
Gurugram
2900-9000
Faridabad
3400-9100
East Delhi
8800-23000
Mumbai Beyond Thane
2900-5500
South Mumbai
24500-45000
Navi Mumbai
4500-13000
Mumbai-Andheri Dahisar
9600-20000
Mumbai Central Line
11000-18000
*As on September 2017 at http://www.moneycontrol.com/property/
Line Of Credit
You get a flexible line of credit, and you can withdraw a loan amount as per your requirements for home purchase or construction. This allows you to pay interest only on the amount of the loan borrowed, and not the whole line of credit.
You can re-avail the funds, within the drop-line facility during the loan tenor, till the loan credit limit is exhausted.
EMIs Include Only The Interest Component Of The Loan
The equated monthly instalments (EMIs) of home loans for doctors include only the interest component of the loan. The principal amount is paid at the end of the loan tenor.
For example, say you take a loan of Rs. 30 lakh for 36 months at the interest rate 12%. You would have to pay only the interest which amounts to monthly pay-outs of Rs. 30000.
Home Loans Put Your Profit And Loss Statement Under The Knife
If you take home loans, you can cut your taxes. The home loan principal, interest, stamp duty, and registration charges help you get deductions under various sections of the Income Tax Act, 1961.
| | | | |
| --- | --- | --- | --- |
| Deductions | Under Section | Maximum Deduction | Conditions |
| Principal + Stamp Duty + Registration Charges | 80C | Rs. 1.5 Lakh | House property should not be sold within 5 years of possession. Deduction of stamp duty, and registration charges only in the year in which these expenses are paid |
| Loan Interest | 24 | Rs. 2 Lakh | Loan must be taken for purchase/construction of the new house, and the construction must be completed within 5 years from the end of financial year in which loan was taken |
| Additional Deduction For First Time Home Buyers | 80EE | Rs. 50,000 | Amount of loan taken should be Rs. 35 lakhs or less, and the value of property should not exceed Rs. 50 lakhs |
If you and another person are co-owners of the property, and jointly take a home loan, then each of you can claim deduction on the loan principal (u/s80C), and interest (u/s24).
Home Loan Balance Transfer
The USP of a Bajaj Finserv Home Loan is the feature – 'home loan balance transfer'. It helps to refinance the remainder of your current home loan balance if the home loan rates start dropping. You do not have to stick to the higher old rates if the home loan rates are falling.
Other Benefits
Tenor of 240 months
Quick processing and approval in 24 hours
Property search service for enhanced customer satisfaction
Property dossier that explains legal and technical aspects of owning a property in a simple and crisp manner
Existing customers can avail pre-approved offers such as a top-up loan or even reduction of rates
Insurance cover on the loan
Part prepayment
Digitalised EMI card through Bajaj Finserv-Mobiwik E-Wallet
Also Read: What Are The Best Loan Options Available For Doctors?
While you treat your patients, Bajaj Finserv takes care of your home investment needs with Home Loans For Doctors. Being a doctor and always on the move, you can apply, manage, and track your home loan amount, borrowings, repayments on the digital customer portal, Experia.