When it comes to first impressions of your home, there's nothing more important than how the front of your property looks. Whether you want passers-by to turn their heads, guests to feel welcome as they walk up the drive or prospective buyers to feel keener to make an offer, there are plenty of reasons to keep your exterior looking fabulous.
In this article, we'll take a look at some of the best ways to spruce up your home and give a boost to your driveway, steps and front door.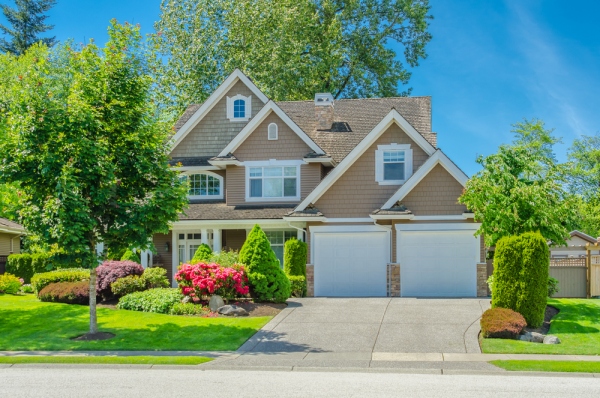 Changing the garden

If you have a front garden, you've got plenty of opportunities to use it to make your home stand out.In the past, the predominant style for front gardens was a large bush area, often designed for privacy. But now, people are going back to basics with their fronts.
Rather than waste time pruning endless bushes, it's more common for homeowners to cut back on their plants, pave over some of their garden and enjoy a large driveway or an area of decorative shillies.Not only does this look more modern, it also means you have to spend less time gardening!
Altering your home's style

If your property's exterior has looked the same for a long time, maybe now's the time to change it.For example, many modern properties enjoy sleek and sophisticated pebble dashing, while other homeowners are choosing to add funky and stylish alternatives such as black window frames instead of the standard white.
When it comes to finding a completely new look for your home's exterior, it can be a big task. That's why it's a good idea to enlist the help of an expert. Remember, some style alterations are largely irreversible, so it makes sense to invest in a good design up front rather than have to put it right further down the line.
Go all out this Christmas

Christmas is just around the corner, and your front door is a perfect place to add some festive cheer to your home when December finally rolls around.There are lots of options if you want to kit out your house in the latest seasonal decor, including a gorgeous wreath with traditional plants like hollywith its bright berries.
Lights, too, are a great way to give your home that little extra sparkle this Christmas. While there are plenty of options when it comes to text-based lights and imagery such as reindeer, for something a little different why not opt for a Star Shower? This device projects hundreds and hundreds of moving stars on to your garden wall or the side of your house. Your kids are guaranteed to love it, and passers-by will find it fascinating to watch.
Ultimately, there are plenty of options when it comes to giving the exterior of your home a little makeover. Whether it's a small change such as a Christmas decoration or two or a big renovation project like a new driveway or paved area, there are plenty of options to suit all styles, houses and budgets.