There are many different types of aerial work platforms. They come in different makes and sizes. However, the aerial lifts have a similar design. A platform that is bucket-shaped held by a long crane that is attached to a base on the ground, and operated by use of hydraulics.
A boom lift one such type of aerial lift used to hoist a work platform. It is adapted for different environments. Its special features makes it suitable for use in dangerous and hard to reach areas, where other lifts find it difficult to operate. It's a master of the difficult terrains.
There are four main types of boom lifts. The specific type to use will depend on certain factors which characterize the working environment.
Types of Boom Lifts and Suitable Work Environment
Articulated boom lifts/ knuckle booms:
This one facilitates access to areas with obstacles since it has multiple sections which allow it to articulate. It can even go round structures in a full circle maneuver. Can be powered by diesel or electricity which allows it work either indoors or outdoors.
It's used mainly for the repair of overhead electrical lines and piping. Its cyclical adjustment also enables it access those difficult to reach areas of buildings for cleaning and maintenance.
Telescopic boom lifts:
Designed to allow an extended horizontal reach. Its telescopic arms allows it extend and reach greater heights beyond the reach of other boom lifts. This makes it suitable for tight spaces with limited access. Also, it has good traction which gives it the necessary mobility. It can use fuel or gas, which means it can be used indoors and outdoors.
Perfect for construction sites, industrial use and specialized electrical repairs that require a technician be hoisted up high.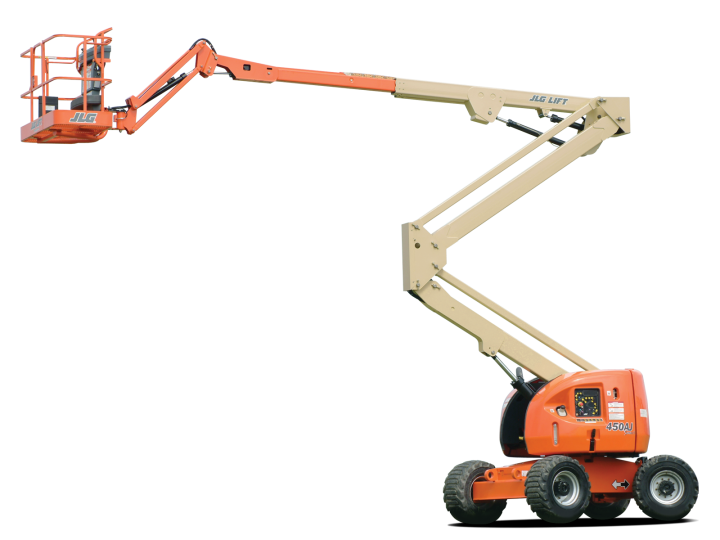 Mast Boom Lifts:
Characterized by a straight arm which makes it suitable for narrow working environment. It's an electric powered lift.
Towable Boom Lifts:
This type of boom lift is mobile and very versatile. Transporting it as easy as packing and towing. Setting up is also easy and fast. This makes it perfect for inspection tasks, fixing holiday decorations and other tasks of which speed is of essence.
Therefore to secure the right type of boom lift, ensure the service provider understands your specific needs and the working environment. Based on that information let the provider recommend the most suitable boom lift.
Safety Concerns
That said, the importance of safety cannot be overemphasized. Don't just go for boom lift that will get work done but get one that will safely do so. Boom lifts carry out the most dangerous elevation jobs thus extra caution should be taken to ensure the safety of the users.
Safety begins by getting a boom lift from a reputable provider with a proven track record. Then before deploying ensure the machine is inspected and all the safety measures counterchecked. And let the work only be done by trained personnel. If you hire for your own use ensure you have the prerequisite handling training.
Be sure to assess the environment to detect any potential hazards. Only deploy on a firm surface and ensure the boom lift is positioned firmly and stable on the ground. Also take note of the aerial environment. Powerlines and telephone lines may be hazardous.
Very important too. Never use the boom lift alone. Ensure there is somebody knowledgeable on the ground to help with the ground controls. In case of any mishap you will have a helping hand.
F. Aldea is an expert in consumer focus in the online community.