Given the current state of the economy, there is no denying that many people are worried about their finances and how much debt they have. Debt can be hugely negative in a person's life and there is no denying that many people feel stressed and under considerable pressure when it comes to managing their finances as best as they can.
One of the biggest issues regarding debt is the fact that it can be accumulated so easily. This may sound ironic to people today who are struggling to obtain finance but there were certain points in time or certain eras where credit and finance was a lot easier to come by than it is today. This is precisely why so many people are struggling with debt in a time when it has never been more difficult to pay debt off or take control of finances.
Student debt can strongly impact on lives
One area where debt is of great concern is with respect to student debt. A recent study undertaken by the Institute for Fiscal Studies, the IFS, has found that students are likely to face debts in excess of £50,000 by the time they leave university. It has been found that the poorest level of students will face a bill of around £57,000 by the time they graduate. This is something that can impact on their life and while there is a school of thought which suggests that students will be able to pay off these loans through higher earnings based on their graduate jobs, this isn't always the case. In fact, many students will be in a position where they can never legitimately hope to pay off this style of debt.
Another factor to consider on the topic of student loans is interest rates. From September 2017, the level of interest rate on student loans will be 6.1%, which is a figure that is going to stop many people in their tracks. When you take on board the fact that tuition fees are also rising, to a level of £9,250, it is easy to see why many students are starting to worry about what the future holds. The average student will likely have built up a debt of £5,800 in interest alone by the time they graduate, which sums up the difficult situation that many people are facing these days.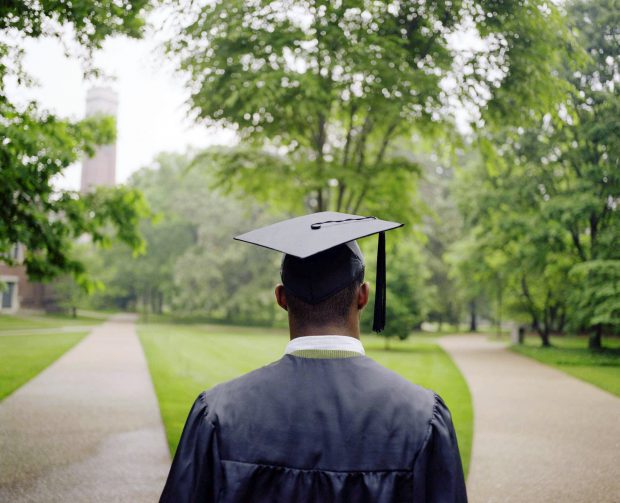 Minimise exposure to debt
Clearly a lot of students are aware of the difficult times that they face and are looking to minimise their exposure to debt. However, this is often easier said than done. There is a high level of costs associated with being a student, in courses alone, and of course, there is a need for students to pay for digs, food and all manner of activities and entertainment during their studies. There is no denying that students should be looking to work around their studies but there is a need to find time to study and relax too. It can be very difficult to combine all of these elements together and this is why so many students find themselves in a position where the debt becomes too high.
A student that doesn't work much during their studies may improve their chances of passing with a great grade but they are going to give themselves a financial mountain to climb in the future. It may be that a student that works extensively during their studying period will minimise the debt they build up in the short term but they may hamper their chances of earning a good grade. This may lead to them struggling to obtain a great job in the future. It is therefore easy to see that it is difficult for most students to find the path that is best for them and their future.
There is no getting away from the fact that people need help in staying in control of their finances and this is definitely the case with students. There is a great deal to be said for making good decisions and if you need a helping hand, take the best support and guidance available. It may be that a guarantor loan is the solution that is best for a student looking to study well without jeopardising their long term plans.
Student life can be fun but it can also be very difficult, so it makes sense to take control of the situation as best as you can.
Andrew Reilly is a freelance writer with a focus on news stories and consumer interest articles. He has been writing professionally for 9 years but has been writing for as long as he can care to remember. When Andrew isn't sat behind a laptop or researching a story, he will be found watching a gig or a game of football.