It's theoretically possible to market your business with almost any kind of market technique and to use any kind of media. Still, this is not the best approach. You will get far better results if you focus on marketing in a way that aligns with your business. In other words, how you market should depend upon the nature of your business.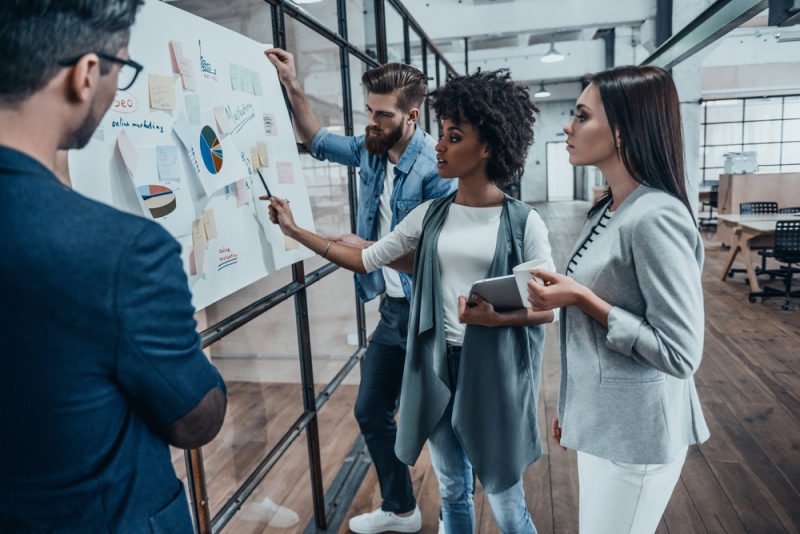 Essentially, you have to decide on the best way to promote your products or services. There are three ways to do this: you can inform people about it, persuade them to buy it, or remind them to buy it.
Let's take a closer look at each of these options:
Informing your audience. Do you merely want to inform people that your product exists? This is how Apple marketed their first iPhone. It was such an unusual idea that just mentioning that it existed sparked a desire in people to buy it. The best way to market a product that is so unusual that you have to demonstrate it, is through a trade show. Attract attention to your booth with a heavy duty pop up tent, then use its secluded space to do your demo. If it's a gadget, show people how it works; if it's a consumable product, offer samples.
Persuading your audience. Do you want to persuade people to buy your product? If you're selling a health food supplement, say, a vitamin-mineral complex, then merely informing people about it will not create much interest. You will have to show them why your supplement is better than that offered by your competitors. Perhaps, it has more bioactive available properties, or it's easier to swallow, or it's more appealing to children because it's chewable and tastes like candy.
Reminding your audience.Do you want to remind people to buy the product? This is what Coca-Cola does. People know about it, and those who like it don't need to be persuaded that it's better, but, maybe, they just need to be reminded to pick up a bottle or two next time they're at the store to experience a lift in mood. Coca-Cola's marketing is entirely focused on how the carbonated drink reminds you of the possibility of spending quality time with good friends to feel good.
Develop a Campaign Strategy
Once you've figured out whether you want to inform, persuade, or remind people, you should then decide on the framework of your marketing campaign. One popular structure is to use the 5 M's: mission, money, message, media, and measurement.
Here is how to apply the 5 M's:
Decide if your mission is to inform, persuade, or remind your audience.
Decide how much money you can afford to allocate for your marketing.
Decide on the message you want to deliver.
Decide on the media that will align with your mission, that is within your budget, and that allows you to clearly deliver your message.
Decide on how you will measure your results.
Choose Your Media
Your choice of media can sorted into three broad categories: traditional media, digital marketing, or networking avenues.
Traditional media.
Traditional media includes print, radio, and television. This is usually the most expensive type of media, but you will get the broadest coverage in the shortest span of time. For instance, a TV commercial can reach millions of people within a few minutes.
Digital marketing.
Digital marketing is generally far cheaper than traditional marketing and it's the fastest growing way of marketing a business. The fastest way to get results in digital marketing is to use paid advertising.
Here are some of the most popular options when it comes to attracting visitors to your website:
·  Banner ads allow you to use text or images. You can also make your banner interactive with a video.
·  Videos placed on video-sharing sites permit you to talk directly to your audience, either directly pitching them or mentioning your product in association with some useful content that you're delivering.
·  Social media platforms provide a variety of advertising options to introduce your brand name.
·  Search engines let you use text-based ads that are placed next to organic search results.
Networking Avenues
Networking can be done online or offline. Online, you can set up social media accounts to talk directly with your audience. Offline, you can attend events that allow you to interact with your audience.
In conclusion, you will get the most value from your marketing efforts if you tailor your message to your audience based on their preferred choice of media. First, understand your purpose, and then build a marketing campaign around it.