Reputation of a company is crucial for its existence and growth. These days, various social media platforms including Facebook, Instagram and Twitter have made it easy for business owners to track their brand reputation in the market. This guide will brief you some techniques for effectively managing your business reputation.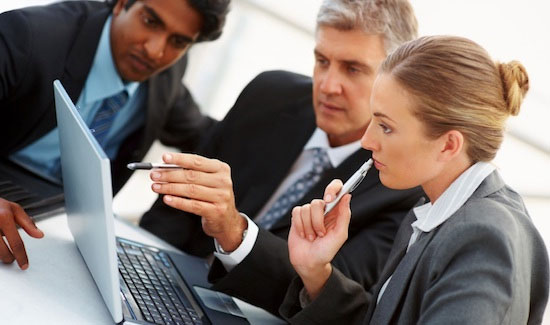 How to Do Business Brand Management
Social media is a great way to communicate and interact with your customers. Various online portals such as YouTube, Instagram, Facebook etc. all have emerged as a big platform for interaction with customers. It is important that you keep your social media pages updated.
Usually, users put their feedback about your goods and services in the comments section. It is important that you monitor your social media Webpages regularly, so that if any customer has queries, you can address that. Make sure that you review all comments and feedback given by customers. Reading customers' feedback can be a great way to improve your services, which ultimately improves your business reputation in the market.
You can use search trends to monitor performance of your business in the market. For instance, you can use Google Trends to monitor the search traffic towards your products and business. In case, you find a sudden raise in traffic towards your business, there are indications that your business is getting attention in the market. Such trends can help you to improve your business by increasing the marketing of products or services in which customers are interested to the most.
Nowadays, there are various websites where customers can review their experiences pertaining to your goods and services. It is important that as a business-owner, you keep a track of all such reviews. Negative reviews will help you to understand what is wrong with your business and which areas you can improve.
However, in case you see some reviews, which are beyond rules or contain some personal information, take necessary action to remove them. You can directly contact the site, which has the review published. In case, the company refuses to remove the review, you can take legal action. There are several attorneys, which help in fighting brand management cases. You can contact Attorney Aaron Minc for professional services at affordable cost.
Tips to Do Business Brand Management
It is important that you handle your company's online brand proactively. Do not rush to respond the negative reviews. It is important to think about such reviews first and then respond calmly. Keep yourself in situation of the reviewer and then respond accordingly.
It is important that you use innovative ideas to improve your company's reputation in the market. You can hire an expert for handling your company's reputation. Think of new ideas to increase the sales of your products and services.
Make sure that while responding to feedback and reviews of your customers, you take things positively, there are chances of finding some negative reviews. Hence, try to understand the things and then revert.
Conclusion
Hope this guide will help you to manage your business reputation effectively.