Many of you who have appeared for an audition to show your talent will understand how one feels once he/she is rejected. Sometimes, you may feel that it is the end of the world as you have given your hundred percent. It is better to take a deep breath and read the following advice to deal with it.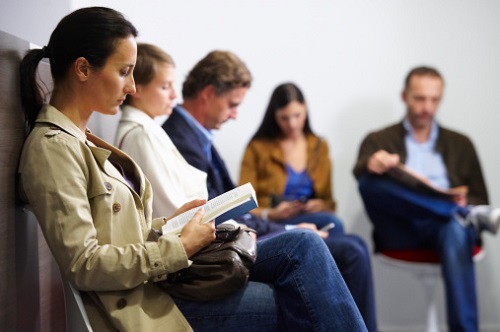 Are you sure you have given your best?
Ask this question and you will get to know where you have faltered. If you continue to think that you were the best then you can never improve yourself. You need to analyze yourself with open mind. Those who are sitting in the chair of the judge are not dumb. If you analyze yourself with open mind perhaps you will understand your shortcoming and in your next audition you may overcome that.
There is always a 'next time'
If you are really having talent then it will never go unrecognized. There are many contestants, who appear for Amy Gossels casting, but not necessarily everyone will get selected. Life does not end for them who were rejected in such audition. Many well-known actors were rejected in the above casting, but they again appeared and succeeded. If it is your first audition then take it as your learning experience and use this for your future audition. People who rejected today may forget it and may select you tomorrow.
This is very essential after every failure, you must do self introspection. This is much better than pitying yourself. Try to find out what really went wrong. Find out what should you have done, if you are again asked to perform before the panel. How you could improve it further? What was exactly the panel members were really looking in you? Could you properly connect yourself with the role given to you?
Recreate the audition in your mind
Imagine that you are appearing before the audition and think how you are going to perform now. Perform before your friends or any other well wishers and ask their feedback. There is always a room for improvement. This will help you for your next audition.
Do not focus too much on your failures
If you have understood exactly where you have gone wrong then do not focus on that for too long. On the contrary, you must find out how you can overcome such mistakes in future.
Forget about your past failures and use all your energies to start fresh once again. Success is bound to come sooner than later.
Do not allow your failure to affect your day to day work
There is no doubt sometimes failure overtakes your mind so much that it starts affecting your day to day work. Never allow such situation. Remember that failures are the best pillars of success. Until a person tastes a failure he cannot achieve success. So, take your failure in positive note and start preparing for future.