For a girl, the phase in between her engagement and marriage is full of anxiety and expectations. As she captures the entire center stage, it becomes important for her to look picture perfect at every given occasion.
It is normal to go through a whirlpool of emotions and feel the bittersweet pain of leaving your parents house but make sure that you don't forget to pack everything right. By pre-planning your bridal trousseau, you can save yourself from a lot of stress. From post-wedding gowns to make-up to jewelry to footwear, there will be a lot many things to pack. Here is a break for all those bride-to-be's who are going to enter a new phase of their life.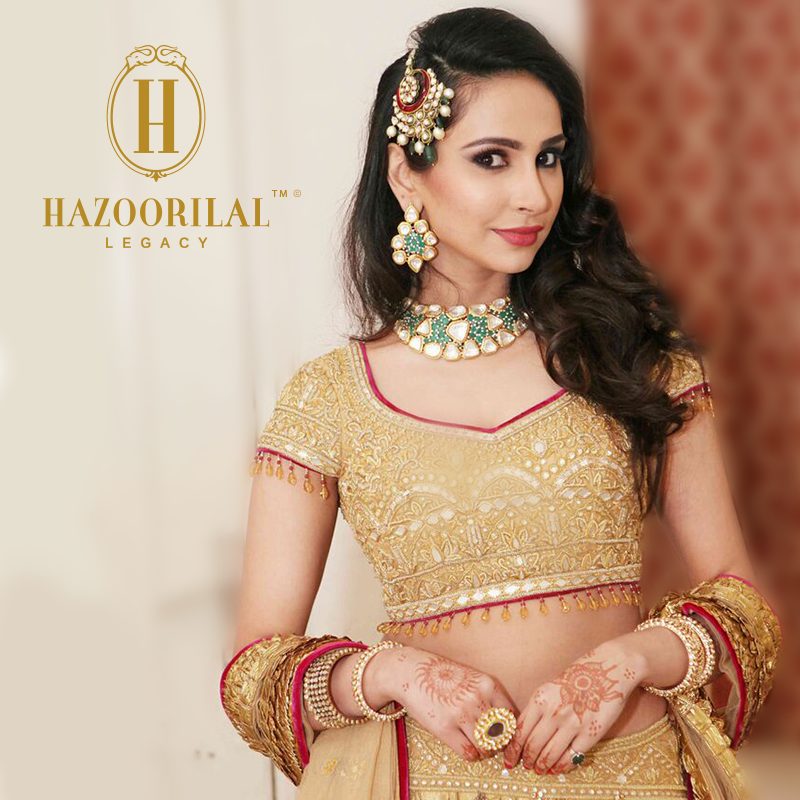 Pick the Right kind of Jewelry
Jewelry is the most important part of a bridal trousseau and one must pick this one with great discretion. Since you are going to enter a new phase of life, it is better you buy something from the fabled and most coveted jewelers in town. You can think about getting Hazoorilal diamond jewelry in your kitty as it is known for its high quality and beautiful designs. Jewelry is the very first thing that one must decide upon. If you do not do it on right time then you are most likely to regret it later.
Picking up the Right Color
We understand that Indian brides have special infatuation with bright hues of red, pink, and yellow for their wedding trousseau but if you wish to be on-point with fashion then it is better to pick lighter shades. Hues of off-white, peach, mustard, and sea-green are something that you can go for. Since polki jewelry designs are very much in fashion these days, it is a good idea you buy a good chunk in that particular category. Select the choosiest prints, colors, and patterns to showcase yourself in best possible way.
Selecting the Right Shoes
Footwear are one important thing that most brides forget to pay attention to while doing the wedding shopping. There is no point in wearing a good outfit if you do not pair it up with right footwear. Be it haldi, sageet, Mehandi, or reception, get a right footwear for every occasion. It is only a matter of research to get the right ensemble. In case, you just can't decide what to wear, just depend upon a pair of stilettos.