Whether you're a fresh out of college and looking for that ideal job after years of working hard towards your degree, or you're someone with many seasons of work experience beating the bushes for the next opportunity… in tech startup companies.
There's the uphill tasks of applications and rejections, tweaking and re-tweaking your resume, and endless online searches to contend with – after all, that's what you have to do… right?
Wrong.
There's a better approach to finding a job.
Here's how.
The move to a contingent workforce
Organizations are perpetually on the lookout for quality help. No company can exist without a dedicated workforce. While outsourcing occupations like IT to LCCs (Low Cost Countries) often seems the most economically viable option, there's another option that's becoming more and more popular: hiring 'contingent' staff.
Contingent workers aren't officially employees. They are freelancers and temporary workers – many are placed by agencies. An Intuit study says that more than 40 percent of the US workforce will be contingent workers by 2020.
Forty percent!
Regulations are on your side
With President Trump signing the new Buy American and Hire American order, the move to impose curbs on foreign workers is under way. This may be the beginning of wider opportunities for home-grown talent.
When a business needs help fast, human resources managers often turn to cross-functional partners to meet their demands, and one crucial partner is a placement or employment agency.
That can be your wildcard.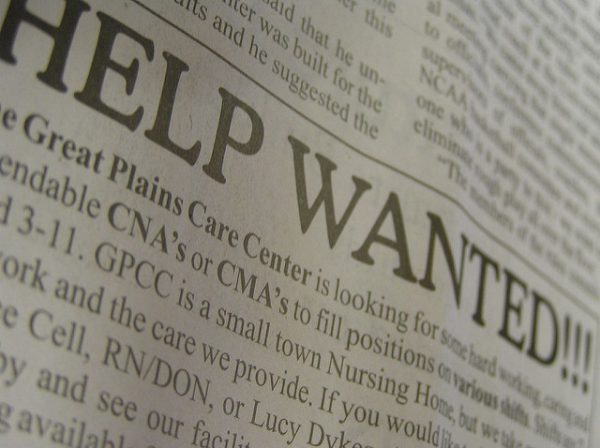 Get help with relocation
A staffing agency is the more logical option for IT personnel looking for employment opportunities, especially when the outreach is shores far away from home. These would be uncharted areas, and to have someone do the legwork for you, to facilitate a thousand and one niggling details, and to give a sense of security: all of these are feasible only when backed by a reliable Staffing Agency.
Get help understanding the job market
Employment agencies know who is hiring and which positions they need to fill. They already have the relationships, the agreements, and all the necessary hurdles cleared to get you to work right away.
Placement agencies know the salary you can expect and the opportunities for advancement. In a real sense, they act as partners and collaborators for employers. Smart job seekers realize a solid agency contact is an excellent representative.
Employers say they love working with agencies because they can get "short term access to key strategic skills." A temporary job is often the shortest path to a permanent position. Your job is to show the company how much value you can bring to them.
Why it's smart to use an employment agency
We've already mentioned several great reasons to seek out the services of an employment agency. Here's our bullet point notes concerning the idea:
You can get the right match of your credentials and employer requirements
You can get professional help with your resume
You can find a supportive network to help prepare you for the employer
You can get candid feedback on what you need to do to be more employable
You can get an inside track to employers who won't hire any other way
You can get wage negotiations conducted on your behalf
You can get to work fast… really fast
You can stop your ceaseless trawling through 'help wanted' ads
Agencies get paid to fill jobs, not book interviews
Agencies are looking for the ideal placement. Getting you a job that meets your expectations is what they do best. Their mission is to get you where you want to be.
You see, placement agencies get paid for matching you to the right employer. And (by the way), the employer pays for the service.For you, their work on your behalf is free.
Convinced?
Take a chance, get in touch with a placement agency near you. It's the fast-track to work, and can often be the best way to get the job you've been wanting.
Abel Cane knows the value of employment agencies, and he writes to share that knowledge with you.