Cranes are heavy machines that are used to lift as well as lower heavy objects. People even move trees along with the roots and place them to different place these days. Although that is a good invention to stop chopping of trees and rather shifting them from one place to another and all that was possible only because of the existence of the cranes. Cranes are generally used at factories and construction sites because you need to lift very heavy metals and other objects from one height to another and that is not possible manually. Cranes can be taken on lease and can be hired too. You can take them on financial lease because no one would agree to give them on operating lease. This is an expensive machine and you can either buy them, or take them on lease if you have to work regularly with them or just hire companies that provide you with cranes for hire services. There are various types of cranes for hire available which many people are not aware of and almost all the types of cranes are available for hire.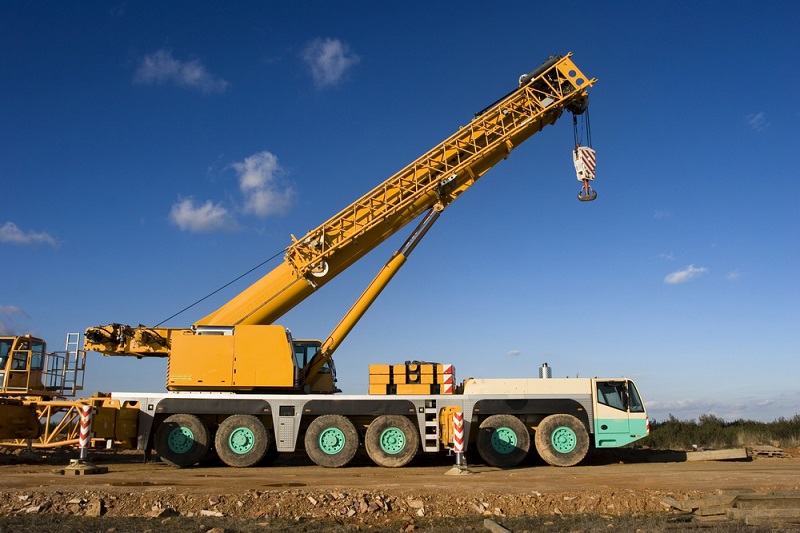 I would like to tell you about the types of cranes for hire or that are available:
Vehicle mounted crane – These are required only at construction sites for easy movement of vehicles. They are mounted on trucks unlike other types of cranes and are not found easily. These are one type of cranes that run on truck load.
Tower crane – These are the cranes that are used widely throughout for the construction purpose. When you see, tall buildings being constructed you must have seen tower cranes helping in lifting and lowering objects, even at greatest heights of twenty third or twenty fourth floors. They have enormous lifting capacity of almost twenty tons and that is good at such height.
Rough terrain crane – This is a unique and special type of vehicle mounted crane for rough terrains. Where the normal vehicle mounted, cranes cannot go, rough terrain crane vehicle can reach and do an amazing work there.
Crawler crane – This is a movable crane that moves on tracks and is used to lift heavy objects with utmost ease and feasibility.
All terrain crane – This is known as the mobile crane that runs on the same speed everywhere. Be it terrain or city or smooth roads, all terrain crane runs at the same pace.
Railroad crane – The name suggests that really well. They are used when there is construction at railway stations or tracks.
Telescopic handler crane – Pallets of bricks, the huge ones, can be handled by this type of crane.
Harbor cranes – They work at port areas to load or unload the ships.
Floating crane – These have been used since ages. They are used in construction of bridges on seas or water bodies. They also help to lift sunken ships.
Aerial crane – They are also known as sky cranes. They function from air.
Telescopic crane – They are generally used to build signal towers and lift ships.
Level luffing cranes –  These are used at shipyards to load and unload heavy objects.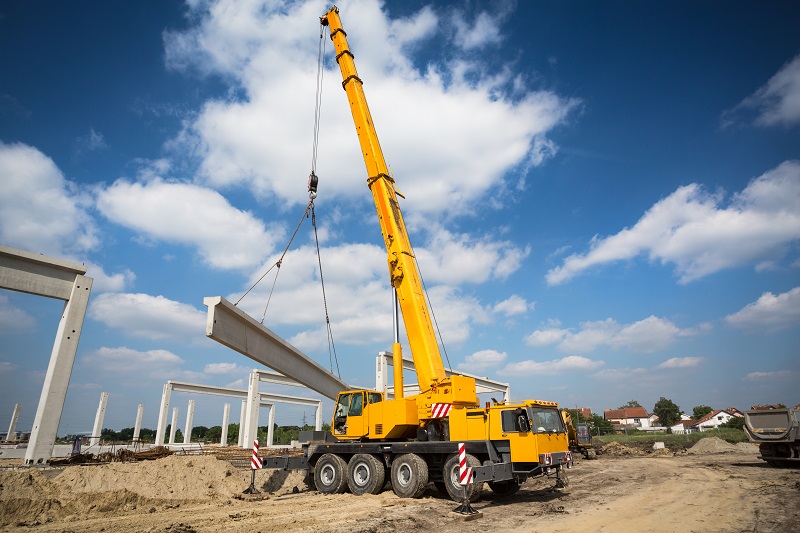 They reduce the usage of manual labors that are hired to carry heavy objects or bricks from one place to another. It is a tiring task but the machine makes it super easy and feasible. You can see the type that you require from the list provided above. Once you have known and understood the types, now you should know which way to use it. Either go with cranes for hire or lease them or buy them. Decide that by yourself.