What does it take to become a great pilot loved and respected by all? This is a question that many aspiring pilots ask themselves when they have decided to pursue flying as a profession. If you look at the aviation industry today you will find a host of candidates queuing up in front of flight aviation schools waiting for their dreams come true. Becoming a pilot is surely adventurous however there is a lot of sweat and toil when it comes to making a good one!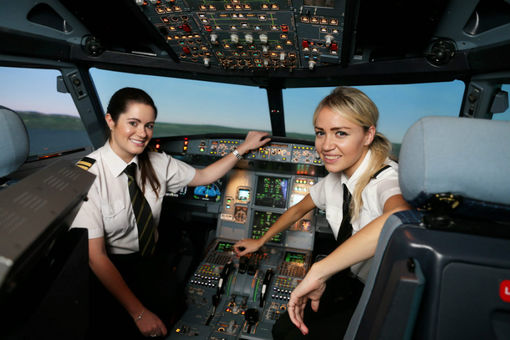 Meet a professional and respected pilot in the USA
Rick Bucklew is an esteemed pilot in the USA and is one of the most respected pilots in the USA. He says that when it comes to the arena of flying he is very passionate in guiding and instructing young talent. He says that the youth of today are more skilled and adventurous. They have the zeal to learn and this is why they are a treat to teach. He enjoys every moment with his students and says that he has seen many of students evolve from mere students to excellent pilots. The joys of seeing his students becoming successful pilots is indeed happy and overwhelming for him.
Understanding his students
He says that as a flight instructor, it has the onus of making good pilots. He has been with the commercial airlines for many years and experience has taught him that theoretical knowledge alone is not enough when it comes to the makings of a good pilot. It is important for the pilot to be practical and also remember every experience. This will help the pilot become a successful professional. He says that the pilot should always remember the fact that passengers look up to him and it is his duty to ensure they are transported safely. This is why he tells aspiring candidates that when it comes to flying an aircraft, you should remember both theory and practical knowledge. Both of them will help you through any situation he says.
Helping candidates realize their dreams
Ric Bucklew is also known to be a caring and compassionate teacher. He says that when it comes to training his students he says that most of them  fail to understand the hard lessons. He takes the onus of teaching slow learners and ensures they understand basic terms and concepts well. He says that when it comes to learning all candidates are not the same and this is why every flight instructor should have patience. You cannot shout at your students as this never works. Your students should be guided with tolerance and patience – this makes them successful and efficient as future pilots. Guiding them all the way is his sole passion and motive!
Though he has been in the aviation industry, he never feels tired of training and teaching new talent. Richard Bucklew says that he enjoys each and every moment of his job and this is why he is well loved and respected by his students too.