More people are starting online businesses every day. Unfortunately, most of them are going to fail, because people don't treat them like actual businesses. Chris Ducker, a business coach and serial entrepreneur, states that the future of the average online business is very bleak.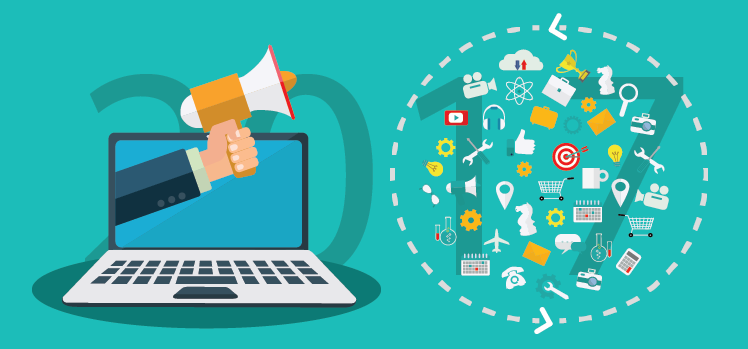 "According to many sources, more than 90% (Ninety percent) of all Internet business start-ups end in failure within the first 120 (one hundred twenty) days. And that number is all too accurate: NINETY PERCENT!"
This probably isn't the most uplifting thing to hear to start the New Year's. Don't worry. The success rate is much higher if you have the right mindset and are well-prepared.
If you want to succeed online, you need to be properly equipped.
Here are four tools you may need to run a successful online business.
Trello for Project Management
As your business grows, you are eventually going to need to hire employees or freelancers. It can be difficult to manage them without a decent project management system. Make sure you invested one, so important tasks don't fall between the cracks.
Trello is one of the most popular project management apps available. It doesn't have a lot of features, but it is a very inexpensive solution for cash-strapped businesses. If you are running a relatively simple e-commerce company, it should satisfy your needs.
Trello is also highly visual. This makes it easier to easily track tasks from your dashboard.
WordPress for Web Hosting
Managing and building a website can be very tedious without a content management system (CMS). There are a number of good CMS applications, but WordPress  is the best for simple online businesses.
There are a few reasons WordPress is such a great tool:
It's very easy to use.
It's free to install.
There are plenty of third-party apps to improve performance.
Most hosting plans allow you to install word press, so you should make the change today. It will save you a lot of time and energy with web development and eliminate the bugs you face crearing your own code.
Wave for Accounting
Approximately 70% of all small business failures are due to poor cash flow management. While many online businesses don't spend a lot of money, they can still end up in the red if they don't track their finances carefully.
It is important to you get a good accounting app to monitor your cash flow. Here are some important features it should have:
Ability to easily enter financial information.
Options to export data in multiple formats, such as .CSV files and QuickBooks.
Features that allow you to create charts to visually analyze your finances.
Tools to monitor key financial ratios, such as profit margins and debt to equity.
Most online entrepreneurs aren't interested in financial management, but it is absolutely vital. The good news is these apps let you streamline the process.
If you are looking for one of the most affordable and versatile financial management tools, I would recommend Wave. It is used by over two million freelancers, online businesses and independent contractors all over the world.
The best thing about Wave is that it is 100% free. So you have no excuse for not getting your financial house in order this year!
A VPN (for privacy and security)
Protecting your online privacy is very important as an online business owner. Here are some reasons you need to keep it safe:
If hackers learn more about you, they can use personal information to reset security questions or guess your passwords.
If you are in a controversial business, activists may try to find your home address to threaten you.
Using a VPN is one of the best ways to protect your online privacy. There are two benefits of VPNs:
They encrypt all of your data. Most use at least 1064 bit encryption.
They act as an intermediary, which hides your real IP address. – This function is also useful when you'd like to watch BBC in the US.
You should also invest in a privacy Shield, like WhoIs Protect.
Get Ready for Success in the New Year!
Running an online business can be very rewarding and exciting. If you want success in modern business, then welcome to Instagram. Many people have successful Instagram profiles and many followers! You have the opportunity to travel all over the world and make a tremendous amount of money if you play your cards right.
It can also be very tricky and exhausting. There will also be plenty of ups and downs. Fortunately, there are plenty of great tools that make things easier and boost your odds of success.
Make sure you invest in the tools above. They will help your online business soar to new heights in 2017. Happy New Year!