When it comes to mobile phones with a superb camera, iPhone 6S is a phone that is still one of the best phones you can get. While this holds true,  the newest Apple iPhone product, iPhone 7 Plus,  has taken over this no one spot though iPhone 6S Plus is still a great option.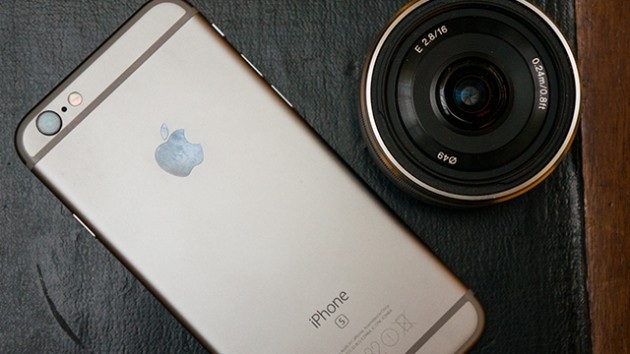 Features
The iPhone 6S Plus price starts from Rs. 48,800 in India. The phone comes with a non-removable battery. It has a height of 158.20, a width of 77.90 and thickness of 7.30 and a weight of 192.00 grammes. The phone has an internal storage of 16GB, 64GB and 12GB. Apple iPhone 6S Plus has a single SIM and accepts a Nano-SIM. Its connectivity options include Wi-Fi, Bluetooth, GPS, NFC, 3G and 4G (with support for Band 40 used by some LTE networks in India). The phone comes with sensors including Compass Magnetometer, Accelerator, Proximity sensor, Ambient light sensor, Barometer, and Gyroscope.
Apple iPhone 6S Plus Camera
Apple iPhone 6S Plus comes with a touchscreen display of 5.50 inch and with 1080×1920 pixels at 401 pixels per inch and has a RAM of  2GB. The Apple iPhone 6s Plus front camera packs an 8-megapixel rear camera and a 5-megapixel front shooter for selfies.
The iPhone 6S Plus also has optical image stabilisation (OIS). It's the first iPhone to come with this feature. The Optical Image stabilisation helps you take good quality photos by using a gyroscope to keep the lenses stable. This OIS feature contributes to capturing photos free from blur, even when it's relatively dark. OIS particularly helps in eliminating issues that are associated with taking pictures with your phone one-handed, when you are in a less stable position.
It also has the True Tone flash which is to help in times when there is just not enough light. The True Tone flash uses dual LEDs to match the ambient light and makes the shots look more natural. It comes with the new phase detection feature called Focus Pixels that allows you to change the light balance on the fly. The Focus Pixels helps the iPhone 6S Plus to focus faster.
With regards to video, iPhone 6S plus shoots HD. It also comes with slow motion video capture for capturing 720p video at 240FPS. This feature is easy to use and the results superb.
The iPhone 6S Plus is very easy to use when it comes to taking pictures, and does an excellent job of working out the condition of the lighting and adjusting of the settings behind the scenes. The iPhone 6S Plus is a step up from its predecessor with larger and sharper image which makes for better viewing.
A new feature that the iPhone comes with is the Live Photos feature, where the iPhone 6S Plus can take a 1.5-second video before and after your snap to bring a kind of Harry Potter element to things, which is cool. The Live Photos features can be switched on by tapping on the middle icon in the top bar of the camera app. You can even choose not even to turn off. The shutter speed is not impacted when you're using this feature, it's still as rapid as ever, and the pictures are pretty amazing for a 12MP sensor.
When you get into the Photos app and starting scrolling through the shots you've made, those who have been taken with Live Photos will give you a second movement to let you know they are more than just a standard still. If you need to watch the full video clip, you'll need to '3D Touch' the shot in order to view it. In good light and with a steady hand you will be able to get some rather neat Live Photos. This is, however, something which is a bit of a hit and miss.
For me, on occasions when I used it, and my hands were a little shaky, the result often looked blurred and cut up.
Finally, reports have it that Apple is coming up with a software update that will allow the 6S Plus to detect the camera drop, and edit it out of the final clip. However, until that time comes, you'll just have to be patient after hitting the shutter.